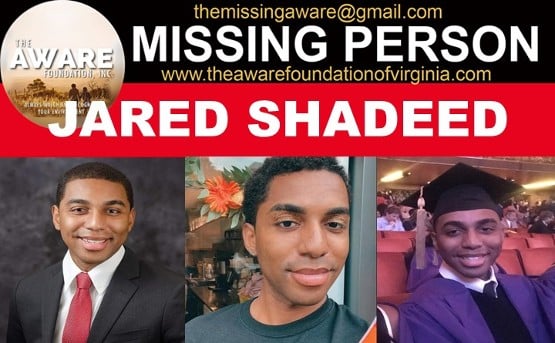 The Seattle Police Department and the LAPD are requesting the public's assistance in locating a missing 27-year-old male with ties to the D.C. area.
Jared Shadeed was last seen in Seattle on July 30. The Baltimore resident checked into a Seattle Airbnb on July 30th in the residential district of Capitol Hill and left all of his belongings, but never came back.
Recordings from the Airbnb confirmed that Shadeed left the home and never returned.
Shadeed's vehicle, a white Volkswagen Tiguan, was found in northeast Los Angeles on Aug. 17.
Shadeed had quit his job at immigration law firm Grossman Young & Hammond but was still licensed to practice in the Maryland and D.C. area.
The D.C.-area apartment complex where Shadeed was living has not received a rent payment from him since July 3.
If you have any information on his whereabouts, contact the Seattle Police Department at 206-625-5011 or call 911.