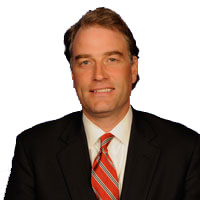 Over the past week, I had the opportunity to meet with our local first responders throughout Central and Southside Virginia who work together to protect the two cities, 21 counties, and 39 towns that make up Virginia's Fifth District.   It is an honor and a privilege to have such dedicated members of the community working to ensure our safety.  As a small token of our gratitude, we dedicated the week to recognize their commitment and sacrifice.  Communities throughout Virginia's Fifth District rely on volunteer firefighters, emergency responders, law enforcement, and others, and we are thankful for their leadership.  Every time our community first responders put on their turnout gear, they are face grave danger and could suffer injury to themselves, but they do that out of love for their communities, and I think that is something we can all learn from.
We owe it to these brave men and women to adopt policies that support first responders and encourage more people to take part in these vital services.  In February of last year I voted in favor of one such initiative – H.R. 33, the Protecting Volunteer Firefighters and Emergency Responders Act, which was subsequently signed into law by the President. This commonsense bill amended the tax code to ensure that emergency service volunteers are protected from mandates for employees written within the President's health care law.  Given that the President's health care law imposes fines on businesses and entities not in compliance with its employer mandate, it is imperative that volunteers are differentiated from employees to protect these vital organizations.  Not doing so would have crippled these essential emergency services in communities across the country.  I stand committed to continuing to fight to protect Americans and Virginians from the harmful effects of the President's health care law, especially those who so selflessly protect our communities.
From Lunenburg, to Lynchburg, to Warrenton, to Charlottesville, to Danville, it is always an honor to meet with our local emergency responders and volunteers who selflessly dedicate themselves to running toward danger in an effort to ensure our safety.  I am always grateful for the opportunity to hear directly from these leaders in order to take their concerns back to Washington and pass legislation to make their lives better.  It is our local first responders who will always be the first to the scene no matter what the emergency – and it is essential that they are able to carry out their jobs without the interference of the federal government.
It remains vitally important that all levels of government work together, particularly on the issues where the federal government is having a negative impact on the important work that these officials do on the state and local level.  I look forward to continuing to work with my colleagues to ensure or local law enforcement and first responders are afforded the necessary means to continue to keep our communities safe.
If you need any additional information or if we may be of assistance to you, please visit my website at hurt.house.gov or call my Washington office: (202) 225-4711, Charlottesville office: (434) 973-9631, Danville office: (434) 791-2596, or Farmville office: (434) 395-0120.
Robert Hurt represents the Fifth District of Virginia in Congress.