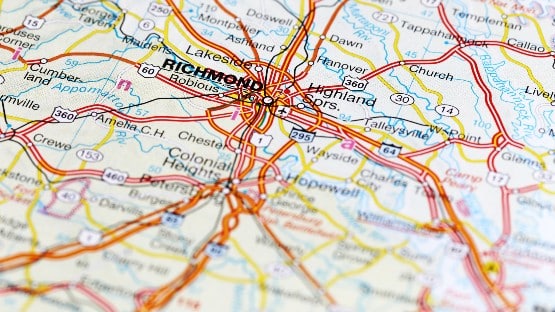 Richmond Police have identified the motorcyclist in the fatal collision on Hull Street Road Friday morning as Daniel Hooban, 35, of Chesterfield.
At approximately 6:25 a.m., officers were called to the 5500 block of Hull Street Road for the report of a collision between a sedan and a motorcycle.
Officers arrived and found an injured adult male, Hooban, the sole occupant of the motorcycle, down and unresponsive. He was pronounced dead at the scene.
The driver of the sedan, an adult female, remained on scene.
The Richmond Police Department Crash Team responded to investigate. Investigators determined the collision occurred in the westbound lanes of Hull Street Road. The RPD Crash Team conducted interviews, took measurements and are still investigating the circumstances of this fatal collision. At this time no charges have been filed.
Anyone with information is asked to call RPD Crash Team Investigator J. DeBoard at (804) 646-1709 or call Crime Stoppers at (804) 780-1000. The P3 Tips Crime Stoppers app for smartphones may also be used.  All Crime Stoppers methods are anonymous.