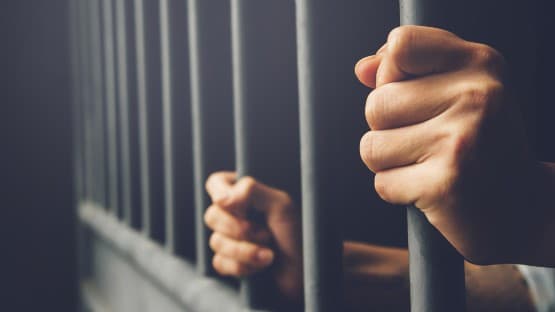 A Richmond man and woman were sentenced Thursday to a combined 24.5 years in prison for their role in two armed robberies.
According to court documents, Michael Brown, 41, and Rashanda Booker, 38, as well as co-defendant Ricardo Horne, 41, robbed a Family Dollar, located at 7 East 16th Street in Richmond on April 17, 2022. They also robbed a Dollar General, located at 3903 Walmsley Boulevard, in Richmond on April 28, 2022.
In the April 17 incident, Horne and Brown forcefully grabbed a Family Dollar employee as he sought to empty trash prior to the store opening. Brown, holding a semiautomatic pistol that belonged to his sister, guided the employee to a safe inside the store and held him at gunpoint near the safe while emptying it. Horne stood watch and maintained control over a customer as well as another terrified Family Dollar employee. Altogether, they obtained approximately $10,000 from Family Dollar. They allegedly used the money to buy high-end shoes at a boutique shoe store, according to court records.
Between the two robberies in this case, Horne and Brown directed Booker to purchase a new pistol for the second robbery. She did so on April 22, 2022.
Six days later, Horne and Brown committed another armed robbery of a Dollar General. Brown entered the store carrying the semiautomatic pistol purchased by Booker alongside Horne. After Horne grabbed control of one of the employees, the two men took her to find the Dollar General manager who could open the safe. Brown held the manager at gunpoint near the safe while Horne maintained control of the other employee. Notably, several customers, including a woman and her young son, were shopping in the store at the time of the robbery.
A GPS tracker was installed inside some of the money taken from the Dollar General robbery. Brown and Horne exited the store with the cash, entered Booker's car and then drove off. As Booker drove, Brown and Horne changed their clothing. Law enforcement began to follow the GPS tracker and discovered Booker, Brown and Horne in Booker's Blue Toyota sedan. Among the items recovered by law enforcement were the clothing worn during the armed robbery of the Dollar General by Brown and Horne, the Taurus, Model G3C, 9mm, semi-automatic pistol used during that robbery and a Family Dollar bag.
Brown was sentenced to 19.5 years in prison and Booker was sentenced to 5 years in prison for their roles. Horne was previously sentenced on April 13 to 12 years in prison.