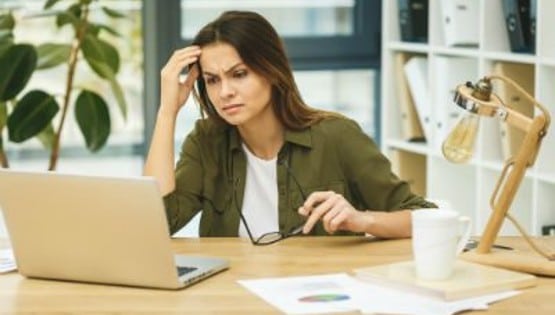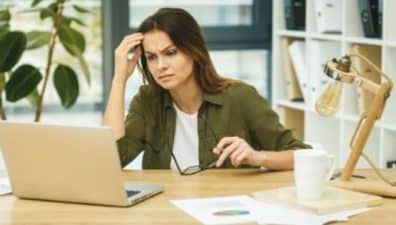 April is Stress Awareness Month, and 83 percent of American adults are stressed out by inflation.
WalletHub released its report on 2023's Most & Least Stressed States.
The personal finance website compared 50 states across 41 key metrics. Data includes average hours worked per week, personal bankruptcy rate and share of adults getting adequate sleep.
Virginia is the 10th least stressed state in the United States. Virginians have an average median credit score and housing is affordable. The Commonwealth is ranked 15th in average hours worked per wee and share of adults getting adequate sleep.
The most stressed states are Mississippi, Louisiana, New Mexico, West Virginia and Nevada. The least stressed are Minnesota, Utah, New Hampshire, South Dakota and Massachusetts.
According to Leah C. Hibel, a professor at the Center for Poverty Faculty Affiliate with the University of California, Davis, said lots of ways exist for Americans to fight stress without spending money.
"Stress is a psychological and biological response to feeling overwhelmed or out of control or threatened, or when life feels unpredictable. Stress in large doses, or over long periods can erode your mental and physical health. Some ways to fight these feelings could be creating a routine or building predictability into your life. But if the stressor is out of your control, there are still things you can do to dampen the effects of stress. Social support is a primary buffer against stress. Connect with loved ones, find someone who can empathize, and be there with you to listen or lend a helping hand. Being active (like going for daily walks or runs) and incorporating physical exercise into your life can also be a great way to reduce the harmful effects of stress biology. Meditation and yoga can also be good ways to introduce some calm into your life. You can find free yoga videos online or even just find a quiet place in your house and focus on an object. Any object will do. Notice its color, shape, size, and patterns. Just this simple focusing activity can be a form of meditation," Hibel said.
Dr. Scott Tobias, an associate professor at Kent State University at Stark, said exploring strategies to prevent or lower stress without spending money becomes more important as inflation impacts the cost of consumer goods.
"Examples may include exercise, reading or socializing with friends and family. If nearby parks are available, the act of going for a walk combines the benefits of being outdoors and low-impact exercise which can reduce stress. Walking around one's neighborhood to socialize with neighbors combines exercise with the potential to visit with family or neighbors and socialize. By utilizing nearby social supports one can potentially decrease stress levels through conversation with others. Other no-cost options include utilizing the nearest library to borrow books which can provide a way to decompress and engage in a temporary escape from our stress. Each community will have a unique set of resources available to its residents, and libraries are often a clearinghouse of local information about what is offered," Tobias said.
Dr. Joanne H. Gavin, a professor at Marist College, said many people feel stress when problems are perceived as out of their control.
"If your finances are causing you stress, make a plan on how to address the problem. Make a budget to get out of debt and stick to it. Even small steps to getting out from under this burden will make you feel better. If your debt burden is beyond a simple budget, contact your creditors and negotiate a different repayment schedule. Most creditors are happy to work with you. But the bottom line is to do something to work toward correcting your financial problems. It will reduce your distress. Doing nothing will only increase the stress you are feeling," Gavin said.
Dr. Kelly Campbell, Interim Vice Provost for Academic Affairs and Co-Chief Diversity Officer at California State University, San Bernardino, recommends taking control of your finances and live within your means.
"They should not shy away from creating and sticking to a budget, they need to make one and do their best to stick with it. Everyone's budget is different and if you live within your means (e.g., an inexpensive car even though you might want your dream car), it will go a long way toward managing stress. Have a plan to reach your goals so that you are working toward something, which will help you feel good, knowing that your sacrifices in the short term will pay off in the long term," Campbell said.