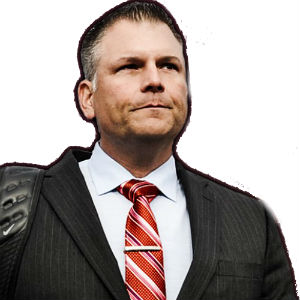 Virginia Tech football coach Justin Fuente talks with reporters about the Hokies' upcoming ACC Championship Game matchup with Clemson.
JUSTIN FUENTE: Coming off a great atmosphere in our rivalry game here at Virginia Tech. Can't say enough about our senior class and the leadership that they've shown throughout the entire year. Our fans have traveled great with us through cold games and hurricane games, and now we're looking forward to seeing them down there in maroon in Orlando.
Q. You've had some common opponents with Clemson in Georgia Tech and Syracuse and also I think you had one more. But I was just curious —
JUSTIN FUENTE: Pittsburgh.
Q. Pittsburgh, of course. I was curious, what are some of the observations you've made just in watching Clemson and particularly how Pittsburgh was able to move the ball so effectively against them?
JUSTIN FUENTE: Well, I don't mean to disappoint you. I just haven't seen a whole lot of them. They played Pittsburgh after we did. I've seen them a little bit on offense versus — I can't even remember who.
Q. I think you played Georgia Tech after they played them.
JUSTIN FUENTE: Yeah. You know, the problem with the Georgia Tech film is they run the triple option, so we don't break down the Georgia Tech film to watch Clemson on defense versus those things. Just now delving into it, quite honestly.
Q. What are some of the things that you remember from them from maybe in games, if you watched the National Championship game, and of course Deshaun Watson?
JUSTIN FUENTE: Obviously they're very talented, very well-coached. Coach Swinney, I have a tremendous amount of respect for him. He's done a fantastic job down there. They have athletes all over the field on both sides of the football, and they play together. They've been in some close ballgames and found a way to win them, and obviously came darned close to winning the whole thing last year.
Q. I know the Virginia Tech fan base travels really well. They had a really good following there the last ACC Championship game in Charlotte. How much of a hardship do you think it will be for them to travel all the way down to Orlando?
JUSTIN FUENTE: I mean, I don't know. I mean, it's a plane flight, I guess. I don't know the hardship. I mean, there's places that are closer to Blacksburg and there's places that are farther away. I would expect our fans will do a great job making the trip down.
Q. With so much to celebrate yesterday after the game with the win and everything, what was your message to the guys in terms of what to do with their Saturday night, and generally when they've beaten UVA they've had some time after that, not had to come back and get ready for a game. What was your message in that regard?
JUSTIN FUENTE: I told them the same thing I've told them after every game that we've won. They need to enjoy it, relax, they've earned it, and tomorrow, which is now today, they need to show up ready to work.
Q. You mentioned the talent that Clemson has offensively, some depth there at wide receiver. How important would Greg Stroman be, and do you feel like he's physically ready to go?
JUSTIN FUENTE: Well, I haven't seen him today. I'll see him this afternoon. Obviously he's a good player for us. We would prefer to have him out there as opposed to not have him out there. I felt good about him this past week, and we'll see how he looks this week.
Q. Wondering what you've learned about Frank Beamer in the last year that you've been able to really spend time with him and get to know him that you didn't know previously or that has maybe helped you out as you've taken over for him.
JUSTIN FUENTE: Well, the first thing that comes to mind is that his perception of being someone that genuinely loves and cares about Virginia Tech, someone that is incredibly humble, is true. To me, it's been a little bit more of the legend and the hype have lived up to the actual person. You know, I always heard what a just genuine, generous, nice man that he is, and that's exactly true. That's exactly who he is. I mean, he's been incredibly supportive.
His national reputation as somebody that does things like that is fact.
Q. How has that helped you as you've put your own mark on this program here in the first year?
JUSTIN FUENTE: Well, he's been incredibly helpful and supportive. We all know what Coach has meant to this place and to this region, to this state, and he could have made life really, really difficult on us on a daily basis. He's gone the complete 180-degree opposite direction and been incredibly supportive and helpful as we've tried to build on his legacy.
Q. Why did you ask him to speak to the team before the Virginia game?
JUSTIN FUENTE: I didn't think there was anybody on the planet that knew more about beating Virginia than he did, so I felt like we needed all the resources possible. I felt like the kids would enjoy it. You know, they miss him, and they have a tremendous amount of respect for him, as I do, and when he walked in the room and they all gave him a standing ovation, I got a little glimpse of the respect they have for him.
Q. This sort of goes off that a little bit; when you come into a program, and even after Virginia Tech when the previous coach has been there for so long, but even just generally when you come into the program, what's the process of trying to get the players already there to kind of buy into what you want to do?
JUSTIN FUENTE: Sure. Well, that's the first concern and the first area that needs to be addressed. You know, I felt like the best way to go about that was to pay respect for what had happened here in the past. I wasn't here to do anything other than try and build on what had happened here, but also needed them to know that we were going to do some things differently.
Some of our fundamental messages that we were going to preach on a daily basis I believed would be in line with the same things Coach Beamer had been teaching over 29 years, maybe worded differently, but the way we were going to train, the way we were going to practice, the way we were going to eat, the way some of our schemes were organized was going to change, and for us to have a chance to have success, we needed them to buy into that, and we've had great leadership from our senior class.
You always worry about the most about the older guys because change is always harder on people that are more set in their ways, and to our kids' credit, they never looked back. They jumped in with both feet from day one and have done a great job.
Q. The senior class, a lot of them when they committed to Virginia Tech, they committed to a program that was competing for ACC Championships routinely, and their first few years that hasn't happened. How willing has the senior class been to take your message and kind of spread it out throughout the team?
JUSTIN FUENTE: Well, the bottom line is they wanted to win, and they were doing — they were willing to do whatever we asked them to do in order to win, and they've been incredibly helpful. They have passed the word down to the younger guys. They've set great example from day one.
We tried, I tried to reach out to them on an individual basis and let them know how important it was going to be for them to jump in with what we were doing and set the tone, and they've absolutely done that.
Q. I want to go back to 2011. I know that was five years ago, but you interviewed with Coach Swinney for the offensive coordinator position. How far did that go, and how much do you remember about your perceptions of Dabo from that process?
JUSTIN FUENTE: Well, my wife and I came down and spent — I can't remember, it was a day and a half. I know we spent the night down there, and really enjoyed Coach Swinney and his wife's company. I was very impressed with him and just his personality. Obviously I didn't really know him, but really enjoyed the conversation.
I think through the years, we've continued to stay in touch, whether via text message or the occasional phone call, and I've enjoyed our relationship ever since.
Q. Have you heard from him since you clinched the Coastal Division, and what was his message to you?
JUSTIN FUENTE: I have not heard from him, no.
Q. How would you say the offensive players reacted to just bringing in the spread principles, and I guess on defense, as well, just the decision to retain Bud Foster; how did everybody sort of come into the off-season?
JUSTIN FUENTE: Well, I think defensively the kids were excited that Coach Foster wanted to stay. They didn't have a whole lot of change obviously schematically, although we have tweaked a few things defensively.
The offensive kids were like the entire team. I mean, everybody has been incredibly receptive to what we're trying to get done and what we're trying to do. Obviously there was a learning curve there. We were using completely different terminology, some different practice methods. I'm sure some are the same. But like I said, the kids wanted to win and were willing to do whatever we asked them to, under no guys of a guarantee. Kind of the way I put it to them is if we do all these things then we at least have a chance. If we don't do these things, then we have no chance, and the kids have bought into that and have done a good job.
Q. Obviously you were focused on your time at Memphis, but at any point did you sort of peek over and see what Boyd, Watkins and Deshaun Watson were doing, and did you ever think what could have been?
JUSTIN FUENTE: No, not really. I mean, that whole time happened when I was at TCU, and I can't remember exactly how the years played out. But I was either at TCU for another year or two after that. I think one more year before taking the head job at Memphis. That doesn't mean that I didn't watch or cheer them on or watch them play, but I never really looked back at what could have or should have been.
Q. Following up on the interview process at Clemson for that OC job, you said you were impressed with Dabo. What was it about him that impressed you about him? Was it something about his process or organization, or was there something about personality that you liked? Were there any specifics you can recall that impressed you?
JUSTIN FUENTE: Oh, we got just along well. I mean, we certainly didn't spend two days talking about how he runs his program. I mean, we talked a little bit about offensive football, but I just enjoyed being around him, enjoyed having conversations about different ways to do things. I felt like we could have a discussion back and forth and both listen to each other's points of view. It was a pleasant experience.
Q. From what you know of Clemson's program, other than perhaps some tempo things, are there some similarities at all you see between offenses? I know you guys have some similarities it would seem like, but I don't know if you see some.
JUSTIN FUENTE: I don't know. I mean, I'm sure there's some schematic similarities. You know, as we look at them this week and really delve into game plan and that sort of stuff, we will get a better handle on all that. But from what I've seen on television, I think there's probably a few schemes that carry over, but you know how that goes. You get in there, and each coordinator is trying to play to their own strengths on their team and things diverge.
It's a little difficult for me to say how alike or apart we are when I haven't really delved into them yet.
Q. Clemson and Virginia Tech haven't played since 2012. Is that an advantage or a disadvantage with you being new to Virginia Tech?
JUSTIN FUENTE: Oh, I don't know if it's either one. I have no idea. I mean, the last time I played Clemson I was the offensive coordinator at TCU. I don't know that it's either one.
Q. Bud Foster has been there maybe since Teddy Roosevelt has been president; how much did you lean on him this week for help with Clemson?
JUSTIN FUENTE: I mean, obviously Coach Foster will delve into that defensive game plan and do a great job giving our guys a chance to have success. I mean, obviously having guys that have experience is a good thing, and we've got guys with great experience on both sides of the ball.
Q. Rumor was that Coach Beamer coached the special teams up there; was that the case, and if it was, who took over that?
JUSTIN FUENTE: Well, that's my understanding. I mean, I wasn't on staff, but my understanding was that he was in charge of the special teams. James Shibest is our special teams coordinator here.
Q. Kind of a broad question here, but is there something in these first couple weeks here that you've had at Virginia Tech that you would call, I guess, the most difficult part of your short tenure so far, something you struggled with kind of throughout the season or that you had to deal with that was on your mind?
JUSTIN FUENTE: Can you say that again? I'm sorry.
Q. What was the hardest part of this first part of your first season at Virginia Tech so far?
JUSTIN FUENTE: Oh, I don't know. You know, life has been pretty good, to be honest with you. You know, we all have things that we're trying to overcome program-wise, and change has been incredibly smooth here. There hasn't been anything that's stuck out to me that's been a huge thorn in our side. We've got great support from our administration, and if we have hit a roadblock along the way, we've been able to talk about it and get it worked out and move on.
Q. Have you experienced a fragment of what I guess you would call Coach Beamer's status at Virginia Tech, people coming up to you in the grocery store and thanking you, anything like that, any type of small-town celebrity thing going on?
JUSTIN FUENTE: People have been incredibly respectful since I've been here, in terms of, yeah, people will come up and say hello. I was getting gas this morning and three or four people came up while I was pumping gas and said great game, but it's never been a deal where I've felt uncomfortable or where it's been invasive. People have been very respectful when I'm out with my family and kids. They may pop in and say hello, but it hasn't been anything over the top.
Q. Coming in with the group of seniors that you had, the group of experienced guys, did you have to, I guess, adjust what you had been used to in your coaching style in dealing with a younger group at Memphis or less experienced group at Memphis? Did you have to adjust the way you go about daily meetings with the guys on this team?
JUSTIN FUENTE: Not really, but I felt like we identified early on that we had a group of older guys, of seniors, that carried a big stick, so to speak, that had a lot of swing in the locker room, and that the younger players would listen to. So we wanted to make sure that those guys felt empowered to do those things, that we trusted them to go ahead and help those younger guys get better, and that was kind of how we phrased everything starting out is we won't be measured by our seniors, we know what those guys are. We'll be measured by the guys behind them when we face adversity throughout the season. It'll be the guys that nobody on the outside knows their name, how do they step up and play when we don't have those older guys in there.
And I think they've taken a great amount of pride in helping those younger players along.
Q. Yesterday was probably about the best that you guys have run the ball this year. I know a lot of defenses approached you differently on how they're going to defend things. Was that a function of how the defense was approaching you, or were you guys doing something especially good in that game?
JUSTIN FUENTE: Well, I think it was two things. One, in looking at the film and Coach Mendenhall may disagree with me, but I felt like they were very concerned about our guys on the outside, which gave us some opportunities to run the ball. When I say our guys on the outside, I mean Bucky and Isaiah and Cam, and they really wanted to keep the ball in front of them, and gave us some better numbers to run the football.
And then I'd also say the line of scrimmage moved. I mean, even when the numbers weren't great, we were still moving the line of scrimmage and able to fall forward for four or five yards when maybe it wasn't the perfect look.
Q. I know that hasn't always been a smooth thing on the offensive line this year; have you seen a lot of progression from that group? Are they starting to play better toward the end of this year?
JUSTIN FUENTE: Oh, you know, I just like the group. I mean, there's weeks where the matchups are good, and we're able to run the ball a little bit better, and sometimes not as much. But I've kind of said this since I've been here; that group just continues to work hard every single day. They're great leaders. They're tough and they're smart, and they're maximizing their ability right now, which I'm very appreciative of.
Q. Did Sam Rogers let you know that he was proposing after the game, or what did you know about that?
JUSTIN FUENTE: I knew about it. I had my spies out. I found out about it through my intricate spy network, and I let Sam know that I knew about it during the week, but I didn't say anything to anybody else.
Q. What was his reaction when he found out you knew?
JUSTIN FUENTE: I think he just wanted to make sure that I knew he'd be focused on the game. That's the kind of kid Sam is. I think he just wanted to make sure that I knew that he could handle that and the football game, which I knew he obviously could.
Q. Before you joined Virginia Tech and came into the ACC, what were your expectations from this conference, and now that you've had a year under your belt, what have you learned from coaching in these games against ACC opponents?
JUSTIN FUENTE: Well, it's a great league, great fan base. I think by and large, it's a very equal league. I know Clemson has probably been at or near the top the last couple years, but when you look at all the teams play and you watch some of the crossover video, you see good players throughout the league. I think by the way that the league played out and the number of close football games and games that could have gone either way or went down to the last possession, you know, there's good coaches and good players in this league.
Q. As a follow-up, I know you haven't seen a lot of video of him, but what are your impressions of Deshaun Watson and what do you expect to see from him as you guys prepare for him this week?
JUSTIN FUENTE: Well, he's a guy that's a polished passer of the football. He's not just a thrower. He can make his way through progressions. He's obviously athletic, can get on the edge and hurt you with his feet. My perception of him is he's a very good leader. He definitely has the hearts and minds of his fellow teammates. And also my perception of him is he's a very focused young man. My understanding is he's graduating in three years and has played ever since he was a freshman, and just been a fine player.
Q. Talk about winning the Coastal Division; what does that mean for you and also for the University?
JUSTIN FUENTE: You know, the first thing that comes to mind is I'm excited for our kids. You know, I think it lets them know that we're doing things the right way, and if they follow the plan, they'll give themselves a chance to have success. Our mission is to try and win the Coastal championship and ultimately win the ACC Championship. We have that opportunity, and it's just a reaffirmation to our kids that the way we're doing things is the right way, and if they work hard, have a great attitude, they'll have a chance to have success.
Q. And what type of fullback is Sam Rogers? Can he make it to the next level in the NFL as a fullback, or do you think he's probably going to find another position if he makes it to the NFL?
JUSTIN FUENTE: Well, I would imagine that's probably what he would play. I mean, I don't know. I've never spent a day in the NFL. I do know this: He'll get an opportunity, and he'll make the most of that opportunity.