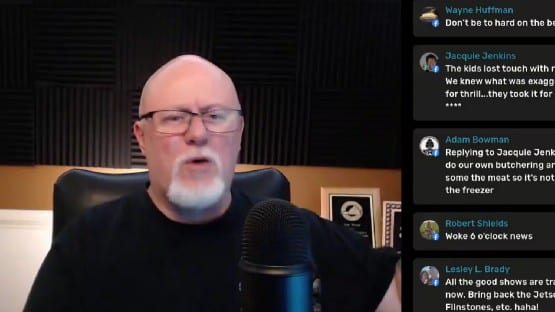 The agenda for the April 10 Waynesboro City Council meeting is online, and as you might have guessed, there's nothing on the agenda about the status of Vice Mayor Jim Wood.
City Councilman Terry Short, at the elected body's Feb. 27 meeting, held 12 days after Wood, on a self-styled, and since-deleted, Facebook talk show, referred to Transportation Secretary Pete Buttigieg as "Pete Buttplug," a homophobic slur, had demanded that Wood resign his seat.
Two other members of the City Council, Mayor Lana Williams and Ward C Councilman Kenny Lee, called on Wood to resign as vice mayor.
All expressed concerns about the impact of Wood's words on the city's ability to do business, and indeed, two days before the Feb. 15 talk show in which Wood used the slur to refer to Buttigieg, Wood's name appeared on a letter from city leaders requesting that Buttigieg give his backing for a federal grant for a project to connect Waynesboro to the Claudius Crozet Blue Ridge Tunnel.
"As a proud and resilient post-industrial community, the City of Waynesboro is at a crossroads in its examination of the new economy that we must deliver not only for Waynesboro residents, our region, but also for all Virginians," city leaders wrote to Buttigieg in the letter. "The successful award of the requested RAISE Grant will tremendously assist us in this endeavor, and provide a meaningful transportation option for all Virginians."
"I'm embarrassed and disappointed in Mr. Wood's pattern of ugly and homophobic rhetoric," Short said. "As I see it, those priorities now rest with an exhibition and pattern of divisive and hurtful rhetoric that have now undermined our city's competitiveness for both federal and state grant opportunities, quite possibly for the duration of Mr. Wood's term."
Wood was not in attendance for the next City Council business meeting, which was held on March 13. Wood missed the meeting after the death of a cousin, Rocky S. Wood, who was killed while helping fight a 15-acre wildfire in Buchanan County on March 9.
Wood, at the City Council business meeting two weeks later, on March 27, acknowledged "all the folks who reached out to me over the unfortunate tragic passing of my cousin a couple of weeks ago."
"A lot of lot of people reached out, and I just want to say how much I appreciate me and the family both appreciated the kind words from everyone," Wood said.
The City Council did not address at that March 27 meeting the requests from Williams and Lee that Wood step down as vice mayor, and the request from Short that Wood outright resign his City Council seat.
And now, the agenda for the April 10 meeting is absent an action or discussion item involving the Buttigieg slur.
It would appear that Wood, with the passage of time, six weeks now since the Feb. 27 City Council meeting, has evaded accountability for the slur.