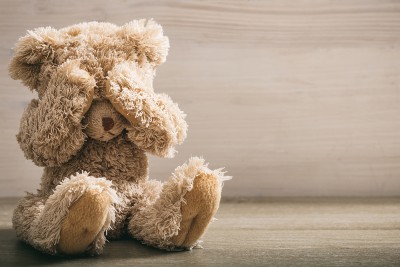 Editor's Note: Names and photographs of the children were removed at the request of the Montgomery County, Maryland, Department of Health and Human Services, the court-appointed legal guardian for the minor children.
A couple in Waynesboro are fostering two children from Montgomery County, Md., whose mother lost her parental rights in 2021 due to alleged drug use and mental health issues.
At the request of the court, the mother, Jennifer Lubin, completed two drug rehabilitation programs and has been clean for three years. Despite this, while receiving treatment in a residential facility, her parental rights were terminated.
Her mother, the children's grandmother, fostered the children, but Child Protective Services removed the children for unspecified reasons. The grandmother, Linda Lubin, thinks it was likely her age, 77 at the time, that was the basis for that move by CPS.
By all accounts, the mother has done enough to get visitation with or custody of her two children. Yet the Waynesboro couple fostering her children, intent on adopting her children, have cut off all communication between the grandmother, the birth mother and the children, ages 6 and 3. Presents sent to the children from their birth family were returned to CPS.
While 22 states have passed a law allowing a reversal of termination of parental rights, Maryland is not one of them.
The children were placed with their current foster parents in Waynesboro during the COVID-19 pandemic.
While not blood relatives, the couple in Waynesboro are related in that the woman is the daughter of the grandmother's sister-in-law's boyfriend of more than 40 years. The couple in Waynesboro were completely unknown to the birth mother and grandmother – but Linda said according to CPS "the children had to be placed somewhere."
While court records show the Waynesboro couple have their own issues – financial issues with multiple credit card issuers including American Express and Bank of America, failure to have a business license, not having a vehicle inspected and failing to respond to a summons – the only thing currently preventing the couple from adopting the children is the current legal action taken by the mother.
Fighting for her children
The attorneys at Remus Law are working to get the children back to their birth mother but are running out of options. Several weeks ago, the law firm filed a petition asking to open the case for review. The judge denied the request.
Linda sent a letter to Maryland Gov. Wes Moore regarding her grandchildren. His office referred it to the Maryland Department of Human Services. The response from DHS said the court's decision is final in the matter.
Last week, the law firm submitted a Motion for Reconsideration to reopen the case with affidavits and exhibits including multiple urine tests showing negative drug results for Jennifer.
If this motion is denied, Linda said the matter will go to the Maryland Appellate Court and Supreme Court.
"The foster parents have said from the beginning they would not foster the children unless they could adopt them," Linda Lubin told AFP. "Reunification with the biological family was not on their agenda. They had no desire for the children to go back to their mom."
Linda told AFP that with three hours of driving distance between the birth mother and the foster parents, meeting in person was difficult. However, Jennifer made two trips to meet in a park halfway for a one-hour visit with her kids. But eventually, Linda said, the foster parents didn't want to do in-person visits anymore. They tried online visits through Zoom. At first, they did two visits per month, then one, and eventually none.
CPS said the visits were causing emotional distress "so they reduced them and eventually stopped them completely."
The abrupt end to the online visits means Jennifer never got a chance to say goodbye to her children or explain why she is no longer a part of their lives.
"I haven't seen my grandkids for 1 ½ years," Linda said. It's been over six months since her daughter has seen her children.
As long as the birth mom and grandmother are fighting for their parental rights in court, the adoption is on hold. But, Linda fears, once court options are exhausted, the couple could lawfully adopt the two children in Virginia.
"I don't think they want the kids to know we even exist," Linda Lubin said. "I don't understand how people can be that way. It's sad."
'I just want to be a family again'
Jennifer now works as a behavioral tech for people with mental health and addictions. She's even volunteering for a nonprofit program working with kids. She owns a townhouse in Rockville, Md.
Linda has spent her free time advocating for Jennifer and her two grandchildren – writing to the governor, the president, etc. She said she's sent more than 50 letters trying to address this injustice.
Jennifer was asked in a legal podcast what she would tell her children if given the opportunity.
"I would tell them that I love them very much, and I think about them every day," Jennifer Lubin said. "I'm very sorry for everything that I've done … I'm continuing to fight for you because I love you.
"And I just want to be a family again," Jennifer said. "My heart is broken. I want and I hope one day that I will get to see you, R–, and you, A–, again, and I want to be there for you."
Linda Lubin also had a message for her grandchildren.
"I miss you both. I love you very much," Linda said. "I've not forgotten you, and I will show you every letter that I've ever written to try to get you back."
Linda said when the children lived with her, they were happy. She took the little girl to preschool, Little Gym, swim lessons, an art class and music class.
"I just miss them so much. They were my life. I took them everywhere," Linda said.
"I've been keeping a journal for both of my children," Jennifer said. "I'm hoping that one day they will read it, so they will know that they were not forgotten."