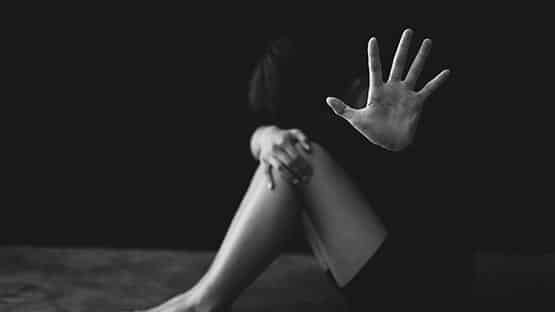 A Norfolk man with a lengthy and violent criminal history was sentenced today to 27 years in prison for raping a homeless woman who he had known since 2018.
Charles Edward Cunningham Jr., 71, had previously offered the Norfolk woman food and money. According to the Commonwealth's Attorney, on more than one occasion, he traded food and money for sex acts with the victim.
The victim contacted Cunningham in 2021 asking for his assistance with a place to stay for her and her fiancé. Cunningham allegedly told her that he had a room in his apartment he was willing to rent out.
Inside the apartment, the two talked for about an hour before Cunningham demanded sex. The victim initially agreed, but she soon changed her mind and attempted to leave.
Cunningham allegedly grabbed her to prevent her from leaving, struck her numerous times and strangled her with both hands until she collapsed to the floor. After confiscating her phone and allowing her to get up, Cunningham took the victim to his bedroom and raped her while armed with a pocketknife. The victim was unable to safely leave the apartment until early the following morning when Cunningham allowed her to go.
The victim took the bus to Sentara Norfolk General Hospital. At the hospital, she provided a statement to detectives and was seen by a sexual assault nurse examiner. The woman's examination revealed bruising and scratches to her hands, arms, chest and throat.
On Aug. 3, 2022, a Norfolk jury found Cunningham guilty of abduction with intent to defile, rape and forcible sodomy, as well as two counts of assault and battery.
Judge Robert B. Rigney sentenced Cunningham to serve 27 active years in prison today.
The details of Cunningham's sentence include 49 years in prison, with 40 years suspended, for abduction; 49 years in prison, with 40 suspended, for rape; 49 years in prison, with 40 suspended, for sodomy; and one suspended year in jail for each count of assault and battery.
Cunningham has a lengthy criminal history including convictions of robbery in 1975, unlawful wounding in 1979, assault on a woman in 1983, robbery in 1987, assault in 1988, two counts of assault on a woman in 1990, two counts of extortion in 1992, assault and sexual battery in 2008, and assault in 2013.
"Charles Cunningham predated and victimized one of our most vulnerable citizens, raping her mercilessly when she came to him desperate for help," said Commonwealth's Attorney Ramin Fatehi. "This was a difficult case to try, but we tried it. It was a difficult case for the jury, but they rightly convicted. Now we have held Mr. Cunningham accountable. Mr. Cunningham will almost certainly spend the rest of his life in prison, where he will not be able to harm this victim ever again."
Senior Assistant Commonwealth's Attorney William S. Maydosz prosecuted Mr. Cunningham's case on behalf of the Commonwealth.