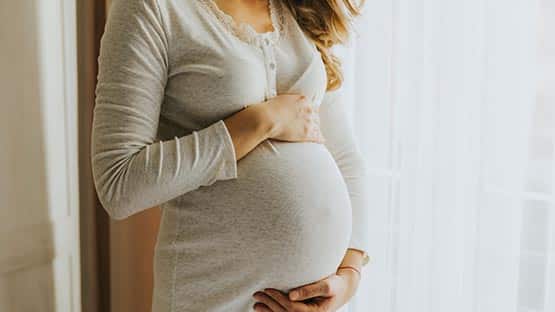 New legislation signed by Virginia Governor Glenn Youngkin today will provide financial support for expecting mothers.
HB 2290, patroned by Delegate Emily Brewer and SB 1314, patroned by Senator Siobhan Dunnavant provide that in the event that the initial petition for the establishment of parentage is commenced within six months of the live birth of a child, the judgment or order shall, except for good cause shown or as otherwise agreed to by the parties, apportion between the legal parents, in proportion to the legal parents' gross incomes, as used for calculating the monthly child support obligation, (i) the mother's unreimbursed pregnancy and delivery expenses and (ii) those reasonable expenses incurred by either parent for the benefit of the child prior to the birth of the child.
"During Women's History Month, it was an honor to stand with two extraordinary women who championed this legislation that supports women and mothers across the Commonwealth," said Governor Glenn Youngkin. "These bills recognize that we can do more to support our expecting mothers and ensure they have the needed financial support to take that next step towards creating a family."
The legislation will allow new mothers to seek pregnancy and delivery related expenses from the father.
"This measure being signed into law will assist in reducing the financial burden on mothers at a time when caring for a newborn is of utmost importance. I am proud to have carried this priority bill on behalf of the Governor, and I am grateful for his commitment to such vital legislation," said Del. Brewer.