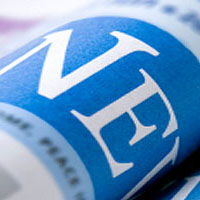 Results of a new study of genetically engineered crops eaten by livestock indicate again that GMO feed is safe and nutritionally equivalent to non-GMO feed.
The study, which included more than 100 billion animals between 1983 and 2011, showed no unusual trends in the health of animals during that time. The field data represented more than 100 billion animals covering a period before 1996, when animal feed was non-GMO, and after GMO feed's 1996 introduction. University of California-Davis Department of Animal Science geneticist Dr. Alison Van Eenennaam and her assistant reviewed 29 years of livestock productivity and health data.
"Considering the size of the dataset," the study said, "it can reasonably be said that the debate over the impact of GE feed on animal health is closed: there is zero extraordinary impact."
There have been more than 2,000 studies documenting that biotechnology doesn't pose a threat to humans, but this is the first study that found GMO feed safe for food-producing animals.
"Research has proven that biotech crops on the market are the same from a compositional and nutritional standpoint as their non-GMO counterparts," said Lindsay Reames, Virginia Farm Bureau Federation assistant director of governmental relations.
The study, titled "Prevalence and Impacts of Genetically Engineered Feedstuffs on Livestock Populations" and published in the Journal of Animal Science, is the most comprehensive study of GMOs and food ever conducted. There are currently 19 genetically engineered plant species approved for use in the United States, including the major crops used in animal feed: alfalfa, canola, corn, cotton, soybeans and sugar beets.
Food-producing animals such as cows, pigs, goats, chickens and other poultry species now consume 70 to 90 percent of all genetically engineered crops, according to the study. In the United States alone, 9 billion food-producing animals are produced annually, with 95 percent of them consuming feed that contains genetically engineered ingredients.
"Studies have continually shown that the milk, meat and eggs derived from animals that have consumed GE feed are indistinguishable from the products derived from animals fed a non-GE diet," Van Eenennaam said. "Therefore, proposed labeling of animal products from livestock and poultry that have eaten GE feed would require supply-chain segregation and traceability, as the products themselves would not differ in any way that could be detected."
The Farm Bureau, which represents farmers who use GMO feed and those who don't, "is concerned that proponents of GMO labeling legislation are trying to stigmatize conventional and biotech foods as being unsafe or less nutritious in order to promote niche products that generally are sold to consumers at a higher price," Reames said. "We support legislative and regulatory decisions based on proven sound science—not emotion and fear.
"This and other studies prove that GMO feed for livestock and GMO food for humans are both safe for consumption, and consumers have nothing to fear."