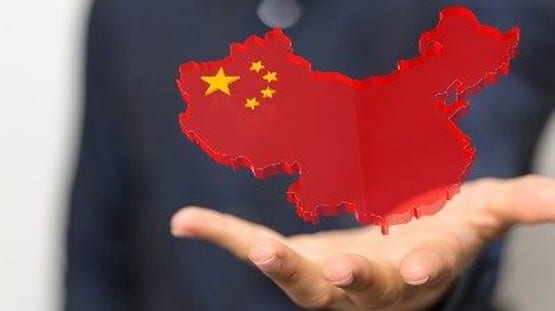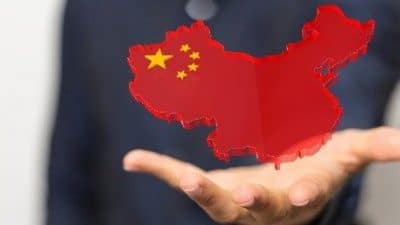 The Senate Intelligence Committee held its annual hearing this morning to discuss worldwide threats to American national security.
Committee Chairman Sen. Mark R. Warner of Virginia said the hearing is a briefing for Senate members and Americans "about the numerous threats and challenges facing our country."
"We live in an increasingly challenging and complex world," Warner said. The very nature of national security is undergoing a "profound transformation."
National security is no longer just about monitoring planes flying overhead, but watching supply chains and technology. The country in control of supply chain materials and technology will also control the world and run "entire economies behind a keyboard without firing a single shot."
Intelligence Committee Vice Chair Marco Rubio of Florida said he believes "the greatest threat facing America is not another country," but the ability for the United States to adopt foreign policies to meet changes in threats.
"The answer to that question will define the 21st Century," Rubio said.
American intelligence must overcome complacency, bureaucratic resistance, opposition from powerful interests who are invested in foreign supplies, and public discomfort when it comes to weening Americans off Chinese-made products and TikTok videos.
Intelligence work is not just about collecting state secrets.
"Getting this wrong is the single most threat facing our country," Rubio said. And the U.S does not have time to waste in addressing the threat.
United States Director of National Intelligence Avril D. Haines said that in the coming year American competition with Russia and China will increase and the rise of authoritarianism must be checked. The U.S. must also be aware of climate change, human health and food insecurity around the world.
The CCP, according to Haines, will seek to create division between the U.S. and its allies. The CCP is "our most serious and consequential intelligence rival."
"National security has to be redefined in 2023," Warner said referring to artificial intelligence, technology, biotechnology and advanced energy.
Lt. Gen. Scott D. Berrier, Director of the Defense Intelligence Agency, said that when he joined the U.S. Army in 1984 the U.S. owned the technology it used. That is not true in 2023.
Wary of the Chinese Communist Party
Warner reiterated as he has in the past when speaking on the threat of the Chinese Communist Party (CCP) that the U.S. does not have conflict with the Chinese people or Chinese-Americans.
"PRC is embedding itself in global supply chains," Warner said.
The War on Ukraine
A year into Russia's war on Ukraine, Haines said neither Ukraine nor Russia has military advantage, and Russia is running low on morale and munitions. Eight million have fled Ukraine.
The war on TikTok
Rubio asked the panel of experts if the CCP could use TikTok to control American users and software on American devices, as well as poison the minds of American youth. TikTok is no longer permitted on federal technology devices and is most popular among Americans under age 35.
"I don't understand why this company is allowed to operate as long as it's owned by [a Chinese company]," Rubio said. TikTok could be serving the CCP as a surveillance device.
Warner pointed out that the U.S. is not the only country taking action on TikTok. Canada, India and the European Union are also taking action.
Answers about COVID-19
Warner said it is fair for him to ask if the virus that killed 6.8 million people, COVID-19, was accidentally released in a lab in Wuhan, China, because nobody can be certain where the next pandemic will originate.
Rubio said COVID-19 originated in a lab in Wuhan, China which was creating viruses that are not transmittable to humans and making them transmittable to humans for research study. China has not been open about what happened with the virus reaching the worldwide public.
FBI Director Christopher Wray said the belief is that a lab incident leaked COVID-19 to the public.
Haines said the consensus is that the virus was not created as a biological weapon and was not a natural event, such as having been transmitted from an animal to a human.
Sen. Susan Collins of Maine reminded her colleagues and the panel of experts that the Wuhan whistleblower contracted COVID-19 and died before he could be questioned about the truth. She asked why U.S. intelligence continues to believe that COVID-19 reaching the public was not intentional.
Haines said that some believe COVID-19 was the result of a lab incident and others support the theory of transmittal from an animal, but the U.S. does not have enough information and cooperation from China.
What to do about classified documents
The hearing also included discussion on classified documents found in former President Donald Trump's Florida residence, President Joe Biden's former D.C. office and Delaware residence, and former Vice President Mike Pence's Indiana residence.
"We still have unfinished business regarding the classified documents," Warner said.
Haines, Wray and his team have reviewed some of the classified documents found at Trump's, Biden's and Pence's residences or offices.
"It would seem this would be a matter of urgency," Sen. Tom Cotton of Arkansas said of why the documents have not been completely reviewed and action taken.
Cotton said the Senate Intelligence Committee should also have opportunity to review all of the documents.
"Our patience is starting to run out," Cotton said.