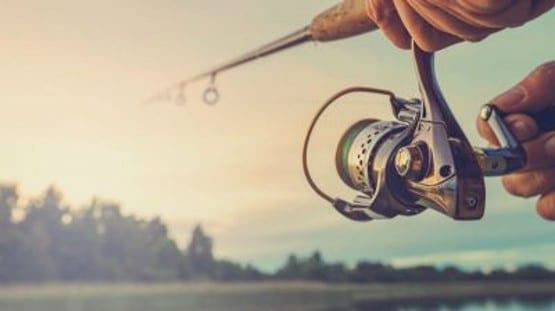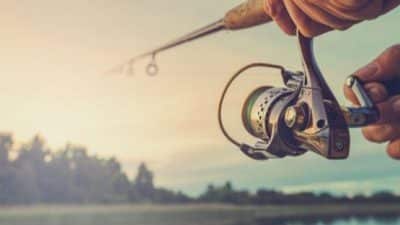 More than 22,000 acres of land owned by TNC and Cumberland Forest Highlands LLC is open to the public for wildlife recreation.
The land allows for hunting, fishing, hiking, boating and wildlife viewing.
Agreements between the land owners and the Department of Wildlife Resources (DWR) made the land available for public use. A Voluntary Public Access and Habitat Incentive Program grant from the United States Department of Agriculture, Natural Resource Conservation Service, provided funding through DWR to compensate landowners, improve access infrastructure and enhance wildlife habitats. The land is in Buchanan, Dickenson and Russell Counties, near Breaks, Dante and Vansant.
"We are very pleased to partner with The Nature Conservancy and Cumberland Forest Highlands to open these lands for public access in a beautiful part of the state where outdoor recreation-based economies are being fully embraced," DWR Executive Director Ryan Brown said.
Maps of the new public recreation areas, and detailed information about rules and use, are available online.
The parcel near Breaks includes designated access points to 7,816 acres in Buchanan and Dickenson Counties. The parcel stretches between the communities of Breaks and Greenbrier, and provides excellent opportunities to hunt deer, bear, turkey and small game. For hunters who draw an elk license, the area provides good opportunities to hunt elk. The parcel also includes portions of the Coal Canyon and Ridgeview Trails that are part of the Spearhead Trails System managed by the Southwest Regional Recreation Authority (SRRA). These trails offer the first opportunities in Virginia for hunters and wildlife viewers to utilize ATVs or UTVs to reach public access destinations. The area may be particularly helpful for aging and limited mobility wildlife enthusiasts. Bank fishing and paddling opportunities are on the Russell Fork River near its confluence with the Pound River. Paddling on the Russell Fork River is extremely challenging during most of the year, and should not be attempted without the proper gear, training and experience.
The parcel near Dante in Russell County includes 9,809 acres with designated access points. The Mountain View trail system will soon have a trailhead in Dante providing a mix of non-motorized and motorized access into portions of this recreation area including a hiking/biking trail around Straight Hollow, and a motorized trail along the ridgeline from the Dante Trailhead to Honey Branch Road. SRRA and the local community have plans to open new trails in spring 2023. Hunting and viewing opportunities for a variety of wildlife species are in this area of land.
Near Vansant, 4,253 acres of public access lands are available. Most of the land is on Big Fox and Little Fox Creeks, and offer excellent opportunities for deer, bear, turkey and small game. Elk sightings are possible on these parcels, but elk are not as numerous as they are on the Breaks parcel. About 780 acres of land in the War Fork community will be managed as part of the Elk Conservation Area, and public access will be allowed only during special events. Elk were released in this area from 2012 to 2014. Guided public elk viewing tours to this area are provided by Breaks Interstate Park, DWR, TNC and Southwest Virginia Sportsmen, Inc. Managed hunts for elk, deer and turkey will be offered on TNC and CFH lands in the future.
Conservation Police Officers will patrol the areas to ensure compliance with posted rules and to address any unauthorized use. Special fees or permits are not required to access the properties on foot or by street-legal vehicles which can only be used on designated open roads. However, anyone using ATVs or UTVs on the Coal Canyon, Ridgeview or Mountain View Trails must first purchase a Spearhead Trails permit and comply with all rules for trail use as promulgated by SRRA. Helmets are required and hunting is not allowed from the trail or from trail vehicles. Firearms must be unloaded and cased while transported on an ATV or UTV.