The week-long review of votes, locality by locality, is complete, and Democrat Mark Herring has a 106-vote lead in the Virginia attorney general race over Republican Mark Obenshain.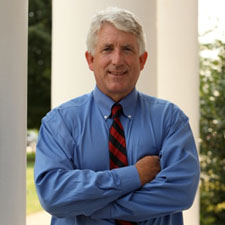 The State Board of Elections will certify the vote on Monday, Nov. 25, at which point we can almost certainly expect to see the Obenshain campaign file for a recount.
"Voters in Virginia have spoken, their voices have been heard, and I am honored to have won their votes and their trust to become Virginia's next Attorney General," Herring said in a statement late Tuesday. "Over the course of the past week, a thorough and extensive process has ensured that every vote has been tallied and accounted for. The margin was close, but it is clear that Virginians have chosen me to serve as the next attorney general."
Actually, it's not so clear, though it's hard to expect Obenshain to make up even a 106-vote margin in a recount. In the 2005 attorney general recount, Republican Bob McDonnell, in the lead over Democrat Creigh Deeds by 323 votes after the State Board certification, increased his margin by 37 votes after the recount.
It is worthy to note that McDonnell was certified the winner on Dec. 22, more than three weeks after Deeds had filed for a recount and a month and a half after the election.
Herring indicated Tuesday that he is moving forward with his transition to assume the duties as attorney general in January.
"Today we begin the process of governing. I look forward to working with Virginians from all regions and all background, Democrats, Independents and Republicans to move our Commonwealth forward," Herring said.