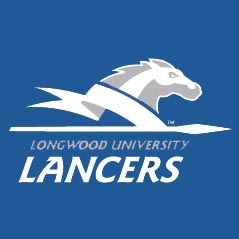 The Longwood basketball programs will receive unprecedented broadcast coverage this season, giving Lancer fans several options to follow the team for the rest of the 2014-15 seasons.
Every men's and women's game for the rest of the season will air on the Big South Network, which provides a free, high-quality online video stream at www.BigSouthSports.com/schedule. The broadcast features multiple camera angles and commentary from Jacob Bell, former Longwood head coach Shirley Duncan and Longwood senior Nick Conigliaro.
On the radio front, every Longwood men's game airs live on WVHL Kickin' Country 92.9 FM in Farmville and online at www.WVHL.net. Scott Bacon, Voice of the Lancers, carries that broadcast from the court along with a 30-minute pregame show leading up to tipoff and a postgame recap complete with an exclusive interview with head coach Jayson Gee. Bacon will also host a weekly coaches show on 92.2 FM with Gee every Monday.
This year, Longwood also celebrates the launch of two new broadcast partnerships in the Richmond area. Longwood's game coverage expands into the Tri-Cities area on Fox Sports Radio 1340 AM in Hopewell, Va., and online at SportsRadio1340.info, beginning with Wednesday's Big South opener at Winthrop. That coverage also includes a weekly call-in segment featuring Gee.
Also reaching the Richmond area this year is coach Gee's weekly call-in to Greg Burton's "Hardly Workin' With Greg Burton" drivetime radio show on ESPN 950 AM and online at www.espn950am.com. Gee and Burton hook up every Thursday to discuss Longwood basketball and a host of other topics on the area's biggest sports radio station.