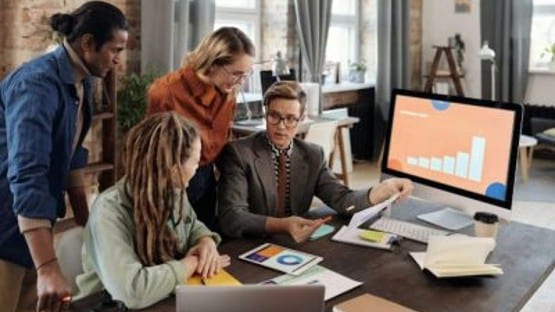 The Workforce Investment Disclosure Act would require public companies to disclose basic human capital metrics, which have an increasingly high value across industries in the 21st Century.
Metrics include workforce turnover rates, skills and development training, workforce health and safety, workforce engagement and compensation statistics.
The legislation was reintroduced yesterday by U.S. Sens. Mark R. Warner of Virginia and Sherrod Brown of Ohio. Today, the senators will meet with Securities and Exchange Commission (SEC) Chair Gary Gensler in an oversight hearing with the Senate Banking Committee.
"Workers are the most valuable resource a company can have, but without a clear set of standards for reporting, the investment that public companies make in their personnel are next-to-impossible to track," Warner said. "This legislation will help provide a clearer picture of how public companies are managing, supporting, and investing in their workers – factors that significantly influence a company's ability to innovate and compete."
Since Gensler began his tenure in 2021, he has stated that disclosure of workforce metrics would be a priority.
Specifically, the legislation would build on existing disclosure requirements by requiring companies to disclose:
Demographic information;
Data on temporary and contract workers;
Employee turnover rate;
Employee skills and capabilities;
Workforce health, safety and well-being, including findings of harassment or discrimination; and
Employee compensation, benefits, and incentives.
"Big Tech and other corporations use subcontracting and outsourcing to hide their total number of workers. The result is that too many workers are invisible under current disclosure requirements," Brown said. "The Workforce Investment Disclosure Act will finally shed some sunlight on how companies outsource and subcontract their workers and allow the public to scrutinize what these companies are doing to invest in their workers."
Warner and Brown first introduced the legislation in 2020. They have also encouraged the SEC to implement improvements to their human capital disclosure rules including for part-time employees.