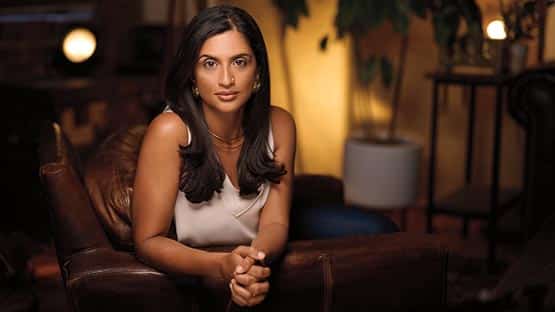 New Dominion Bookshop will host a book reading and signing with author Tania James on Saturday, June 17, at 7 p.m. James will be reading from her new novel, Loot, released from Knopf this month.
is the author of the novels The Tusk That Did the Damage and Atlas of Unknowns and the short story collection Aerogrammes. Her fiction has appeared in Boston Review, Granta, Guernica, One Story, A Public Space and The Kenyon Review. She lives in Washington, D.C.
The book plot of Loot revolves around Abbas, a 17-year-old woodcarver, who comes to the attention of Tipu Sultan, and he is drawn into service at the palace in order to build a giant tiger automaton for Tipu's sons, a gift to commemorate their return from British captivity. His fate – and the fate of the wooden tiger he helps create – will mirror the vicissitudes of nations and dynasties ravaged by war across India and Europe.
Working alongside the legendary French clockmaker Lucien du Leze, Abbas hones his craft, learns French, and meets Jehanne, the daughter of a French expatriate. When du Leze is finally permitted to return home to Rouen, he invites Abbas to come along as his apprentice.
But by the time Abbas travels to Europe, Tipu's palace has been looted by British forces, and the tiger automaton has disappeared. To prove himself, Abbas must retrieve the tiger from an estate in the English countryside, where it is displayed in a collection of plundered art.
A conversation with author and UVA assistant professor Anna Beecher will follow. Beecher is a writer and theater-maker from the United Kingdom. Here Comes the Miracle, her first novel, was published in 2021 and was shortlisted for the Charlotte Aitken Trust Sunday Times Young Writer of the Year Award. She is currently working on a memoir titled We All Come Home Alive. She is assistant professor of creative writing at the University of Virginia.
This in-person event will be cosponsored by the Alliance Française de Charlottesville and will be free to attend and open to the public.
New Dominion Bookshop is located on the Downtown Mall at 404 E Main St. in Charlottesville.
For more information, visit ndbookshop.com.