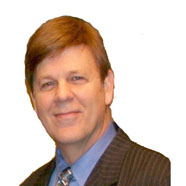 Gov. Bob McDonnell's philosophy of "results-oriented conservatism" would greatly reduce the gridlock that has defined this Congress. David McCormick, a Republican running to be Virginia's United States senator, has pledged to take this philosophy of governance to Washington.
He has stated that he will work with any congressman willing to put the interests of America ahead of their own re-election. That does not mean he will betray conservative principles, but that David will use those conservative principles to determine if legislation is in the best interests of Virginians.
David McCormick has proposed fresh, conservative solutions to our nation's problems that will gain bi-partisan support, such as performing a complete top-to-bottom audit of the federal government. David  is a small business owner that has never held public office. He is running not as a politician, but a statesman intent on solving problems.
Letter from John Valentine