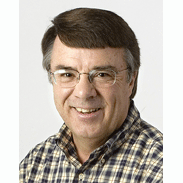 "Any idiot can face a crisis," declares the noted Russian playwright, storyteller and physician Anton Chekhov. "It's this day-to-day living that wears you out."
Ain't that the truth?
Well, maybe not the whole truth, but I certainly identify with the sentiment. When tough situations arise, I wonder at the time how in the world I'll get through them. Each time I do, I find that I've learned something new about myself, about others, about this complicated, magnificent thing called life. I go away feeling drained, but am a stronger person for the experience,
Most of us are not out frantically searching for another calamity to embroil themselves in to help keep life on an exciting, walking-on-eggs plane. And, I've not yet reached the place where I can honestly "give thanks in all things," the good, the bad, the ugly. But, I'm working at it.
I'm finding the best way to prepare myself for the inevitable misfortunes and disappointments that test my mettle is to focus more on the good things I encounter in daily life, especially those serendipitous moments, to look for – even ask for – the touch of God's amazing grace and to count my blessings regularly and not take them for granted. For example:
I want to spend quality time with my extended family, more difficult to do all the time, given their frenetic schedules of work, school and extracurricular activities. Even more importantly, I need to tell my wife and family how much I love each one, and not make the assumption that they inherently know that.
I want to to pay more attention to our high-maintenance "child," Avery, giving her regular strokes and enjoying the loud, contented purrs that vibrate from her hairy, sagging body.
I will spend time daily in meditation and prayer, worship and participate in the activities of my local congregation and gather regularly and share openly with my "Harbor" small support group.
Even as the weather turns colder, I intend to keep water in the birdbath and the feeder stocked with seed for our fine-feathered friends and listen to the songbirds' serenade in our backyard while watching another spectacular sunset in Cinemascope© and Technicolor© – and admission is free.
At least once a week, I will send a handwritten or an electronic note of affirmation to someone, especially persons often unrecognized, for a job well done or an encouraging word to someone facing a crisis or formidable task. Deep down, all of us need this kind of approbation.
A small motto that a friend gave me several years ago sits on my desk; I look at it at least once a day. It reads: "It is my heartfelt prayer that you will be blessed today and everyday."
I also keep an anonymous handwritten note on the other side of my desk and read it when I'm feeling overwhelmed: "Thanks for all your hard work and energy as you write. Thanks for your sense of humor. It all helps me to enjoy my own work and remember to smile."
Wife Anna has this scripture attached to the dashboard of the car she drives to and from her teaching job every day, maneuvering congested traffic on Rt. 33:
"Fear not, for I have redeemed you; I have summoned you by name; you are mine. When you pass through the waters, I will be with you; and when you pass through the rivers, they will not sweep over you. When you walk through the fire, you will not be burned; the flames will not set you ablaze." – Isaiah 43: 1-2 (NIV)
Now there's a crisis intervention strategy, if we are willing to reach out and claim it.
This Thanksgiving season – and giving thanks is never out of season – let us maintain an attitude of gratitude in the midst of struggles and live this affirmation of faith like we believe it.
Jim Bishop is public information officer at Eastern Mennonite University. He can be contacted at [email protected].