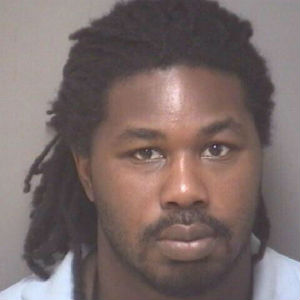 Jesse Matthew, in jail on a charge related to the Sept. 13 disappearance of second-year UVA student Hannah Graham, was working as a cab driver the night that Morgan Harrington disappeared in 2009.
Matthew, 32, has already been linked by forensic evidence to the Harrington case. Her body was discovered on a farm in rural Albemarle County outside Charlottesville in January 2010, three months after she went missing. Investigators are still trying to piece together what happened to Graham, who was last seen leaving the Downtown Mall in Charlottesville in the early-morning hours of Sept. 13 with Matthew.
That Matthew was working the night that Harrington, a Virginia Tech student who was in Charlottesville on Oct. 17, 2009, to attend a Metallica concert at the John Paul Jones Arena, less than two miles from where Graham went missing, is not a surprise in light of the revelations about the forensic link between the two cases. Stories have emerged in the media of Matthew, a former Liberty University and Christopher Newport University football player, offering rides to co-eds in his cab.
It turns out that co-workers at the cab company that Matthew worked out suspected him in the case, suspicions that intensified when investigators released a police sketch that the co-workers said they ribbed Matthew over as looking exactly like him.
One co-worker said he reached out to investigators in 2009 to share his personal suspicions, and was told that investigators had established at that point that Harrington had jumped into a taxicab the night she disappeared.
This has fueled speculation that the Virginia State Police, which led the investigation, had Matthew in its sights and let him slip through its fingers. The State Police issued a statement late Thursday that shot down media reports that it had interviewed Matthew in 2009 in connection with the Harrington case, but all that would do is make one wonder, if the reports that people had reached out to investigators to share their suspicions about Matthew, then, why not?
Whatever reluctance there was in 2009 to interview Matthew was seen again in the recent case involving Graham. Local police had already publicly identified Matthew as a person of interest in the case, on the strength of surveillance video that eventually led to his identification, but Matthew was not questioned before going on the run, and he was arrested in Galveston, Texas, more than 1,300 miles away from Charlottesville, on Sept. 24.
The act of bringing him into custody allowed for the collection of DNA evidence that led to his connection to the Harrington case, and with that link a second link to a case in which a Fairfax woman was sexually assaulted in 2005. We don't know at this point if there were other victims in the intervening years between 2005 and 2009 and then again between 2009 and 2014, but there are a number of missing-persons cases that fit a similar MO as the Harrington and Graham cases that are being reviewed with the revelations that have come to the surface in recent days.
We know that a more aggressive investigatory approach in 2009 would have saved Hannah Graham. We don't know how many others might be alive today had he been apprehended five years ago, and we almost don't want to know, given that there's nothing that we can do about it now, except learn to not commit the same mistakes in the future.
– Column by Chris Graham