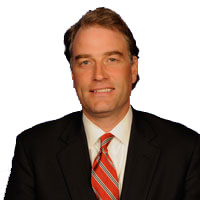 After hearing from small business owners and farmers across the 5th District, Congressman Robert Hurt (R-VA) today delivered the following remarks on the House floor regarding the need to reduce unnecessary government regulations to help grow the economy and create jobs.
"Madame Speaker, I rise today on behalf of the people of Virginia's 5th District – on behalf of the small business owners and farmers across Central and Southside Virginia who have been directly and negatively impacted by the suffocating government regulatory environment.
"These good people have been so overburdened by an overreaching government that they are left struggling to make ends meet in these challenging economic times – unable to expand their businesses and discouraged from starting new ones.
"Over the past two months, I have traveled through the 5th District, making stops from Greene County to Danville, from Martinsville to Brunswick County, I heard from constituents about the very real effects that unnecessary government regulations are having on their businesses and their lives.
"Just this last week, I visited with a convenience store owner in Campbell County who has five stores and 48 employees. He has the desire and the resources to expand and build two more convenience stores, creating more jobs in the area, but he reports that he is unwilling to do so because of the mandates and taxes that will be imposed on his business as a part of the job-destroying government takeover of health care.
"Last week I also visited with the owner of an auto repair shop in Appomattox. He told me that he first started his business back in 1987. Back then, he was able to get his business up and running in one day. One day was all it took for him to obtain all of the required permits and licenses and pay all of the required taxes and fees.  After running his shop for a number of years, he then moved on to another job. Then, just recently in 2011, he decided he wanted to reopen his shop and found that instead of taking one day to wade through the regulatory red tape, this year it took him five months.
"If the President and the United States Senate want to know why our economy isn't growing – this is why.
"These are the real life implications for 5th District Virginians and all Americans created by the regulatory agenda that has been put in place by this Administration and the last Congress over the past two years.
"These added costs jeopardize the success of our small businesses and destroy jobs. The added uncertainty crushes the entrepreneurial spirit and stalls economic growth. And the added expansion of the federal government strips away our freedoms and our opportunities.
"So when a diner owner in Farmville tells me that Washington is, 'taking the breath away from the American people,' this is what she is talking about – an ever-growing government that stands as a barrier between a struggling economy and a growing, vibrant economy that we all desperately want.
"So as the House continues to lead the way and works to reduce unnecessary regulations, it is my hope that we will keep in mind the convenience store owners, the auto repair shop owners, and all of the small businesses and farmers who are relying on us to get this right – who are relying on us to support those policies that remove the federal government as a roadblock to job creation and return our economic recovery back where it belongs, in the hands of the people."