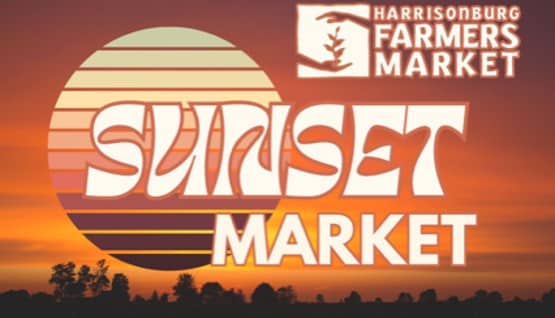 The Harrisonburg Farmers Market will welcome a new addition to its market lineup on Thursday, June 15, 2023.
The Sunset Market rebrands the monthly Thursday Evening Market and will feature vendors, lives music, food trucks, and community and kids activities.
The Sunset Market will run June through September on every third Thursday of the month from 5 to 8 p.m. at the Turner Pavilion, 228 S. Liberty Street.
This market allows an opportunity for anyone who cannot make it to the markets on Tuesdays and Saturdays, and for anyone who enjoys live music. The hope is to celebrate local food and businesses while families gather to make memories.
EBT, including P-EBT is accepted, as well as SNAP.