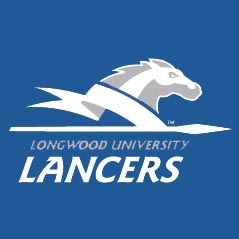 The holidays weren't quite finished for Ball State, which took advantage of 35 free trips to the free throw line to outlast Longwood, 69-64, Sunday afternoon at Worthen Arena.
The Cardinals (4-6) scored over 50 percent of their second-half points from the charity stripe, hitting 21-of-31 foul shots in the second half. Ball State's 23 total made free throws dwarfed the eight free throw attempts by the Lancers, who otherwise stifled the Cardinals to a .383 (18-of-47) shooting performance from the floor.
Despite his team's off shooting night from the floor, however, Ball State guard Sean Sellers was locked in from three-point range and hit all four three-pointers to lead the Cardinals with 15 points. He scored six of Ball State's final 12 points and got in on the late free throw giveaway by hitting three straight foul shots in the final two minutes to turn a one-possession game into a five-point affair.
"Have to credit Sean Sellers," Longwood head coach Jayson Gee said. "He hit some big shots late to get them back in it. His three put them ahead by five and then he hit some foul shots later on that made it difficult for us to come back."
Sellers came up big in response to a late surge by Longwood point guard Quincy Taylor, who scored 12 of his 20 points over the final 3:40. With Longwood trailing by 10 points at 57-47, Taylor hit his next three three-pointers to close the gap to two points, but Sellers answered back with a three of his own to push Ball State's lead back to 60-55. Taylor closed the gap to 64-62 with a free throw of his own, but Sellers hit two more foul shots down the stretch to push the lead back to two possessions.
The late game heroics are nothing new for Taylor, whose last five games have included scoring explosions of 12, eight and seven points over the final three minutes of three separate games.
"Some guys have a knack, some guys can just rise up when they need to," said Gee of Taylor, who ranks among the Big South's top five in points per game, field goals per game and three-point field goal percentage. "Quincy has it, and hopefully we see a lot more of that a lot earlier going forward."
As Taylor was carrying the Lancers with another late-game surge, however, Longwood was forced to foul Ball State on the defensive end in the final minutes. Sellers, Matt Kamieniecki and Zavier Turner were the beneficiaries of those late-game free throw gifts and combined to hit seven of their final 10 shots from the line to outlast Taylor's surge.
When Longwood was able to defend the Cardinal shooters, however, the result was one of the Lancers' best defensive performances of the year. Ball State shot just .383 from the floor for the second-lowest shooting percentage against Longwood this season, second only to the .372 clip Longwood held Averett to in the season opener.
"For the most part I thought our guys gave great effort, but defensively that was certainly a step forward," Gee said. "If we can play that kind of defense with that kind of effort, we're going to be successful."
Longwood held Ball State to just 10 points in the paint, thanks in part to the interior presence of 6-5 forward Shaquille Johnson who filled the stat sheet with 18 points, three assists, two blocks and a steal. For the 10th time in 12 games, Johnson scored in double figures and delivered at least three assists, doing so Sunday while committing just two turnovers.
"I think Shaq is growing and developing in more ways than one," Gee said of Johnson. "He's battled a lot of adversity this year. It's good to see him being who we brought here, and not just from a basketball standpoint. It's good to see him make good shots and not get discouraged when he misses some. What I thought he did really well was play in transition and take care of the basketball."
The Ball State game concludes Longwood's self-labeled "first season," marking the end of the team's 13-game non-conference schedule. The Lancers open Big South play Wednesday with a New Year's Eve contest at Winthrop Wednesday at 1 p.m. Longwood will enter the Big South slate with two of the league's top 10 scorers in Taylor and Johnson, who combine to average 30.7 points per game, and the league's fourth-highest bench scorer in Ryan Badowski, whose 11 points Sunday bumped his scoring average to 9.6 per game.