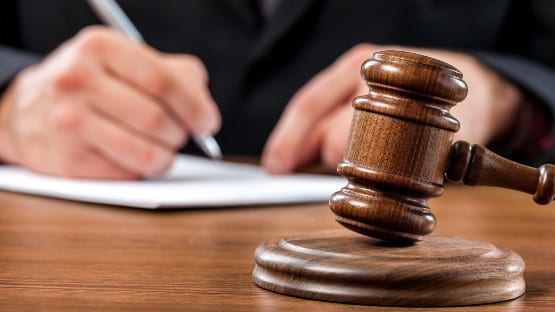 A federal jury convicted four Greensboro men for their role in a murder-for-hire that resulted in the April 19, 2016, death of 59-year-old Norfolk resident, Lillian Bond.
According to court records and evidence presented at trial, Jaquate Simpson, 38, and Landis Jackson, 38, were the leaders of a long-running criminal enterprise responsible for distributing hundreds of kilograms of cocaine into central North Carolina and the Hampton Roads region.
On April 13, 2016, a Norfolk-based drug dealer failed to pay over $81,000 for a multi-kilogram delivery of cocaine. Simpson and Jackson's organization retaliated by hiring a Nine Trey gang member, Kalub Shipman, 35, to kill the next person to exit a house associated with where the Norfolk dealer had been known to frequent.
Shipman initially traveled to Virginia within hours of being offered the murder-for-hire contract with a fellow gang member. They conducted surveillance on the residence and then returned to Greensboro.
Shipman then recruited Nelson Evans, 32, to assist in the murder-for-hire, offering him a portion of the $10,000 Shipman would receive upon completion. Shipman and Evans traveled to Virginia on April 18, 2016.
The following morning, at approximately 11:30 a.m., Shipman and Evans entered the Ingleside neighborhood and shot Bond as she was taking out the trash on Trice Terrace.
Bond had been an employee of the Children's Hospital for King's Daughters for approximately 20 years and was described as a pillar in her community.
All four men face mandatory life sentences when sentenced.
"This day has been a long time coming, especially for the family of Lillian Bond. This drug enterprise took the life of an innocent person, a woman well known to be kind and compassionate to her friends and family, and I hope that today's verdict brings some measure of justice to her family," said Jessica D. Aber, United States Attorney for the Eastern District of Virginia. "We are committed to continuing to work with our federal and state law enforcement partners to reduce the amount of drug-related violence in our communities."
"The suspects in this case had a complete disregard for anyone but themselves, and because of pure greed, took an innocent woman's life to send a message. While the family of Lillian Bond can never be made whole because of these men's senseless actions, today's convictions can hopefully bring her family some semblance of justice and closure," said Brian Dugan, Special Agent in Charge of the FBI Norfolk Field Office. "This case is a stark reminder of how gun violence devastates our local communities. The FBI is committed to continuing to work with our local, state, and federal partners to disrupt this type of crime and dismantle organized criminal enterprises."