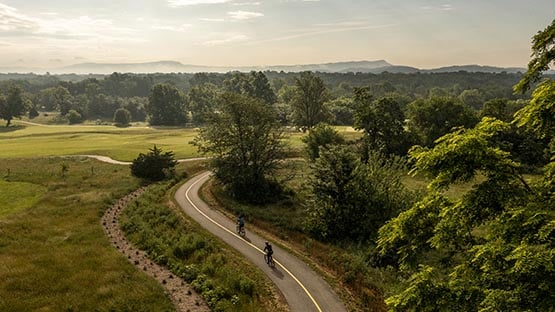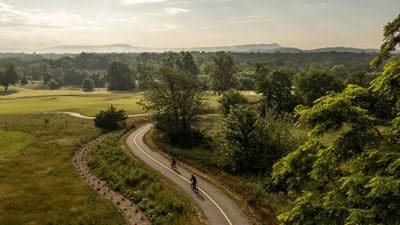 Hope Loves Company celebrates 10 years as a nonprofit in 2023 serving children, teens, young adults and their families affected by ALS across the country.
Founder Jodi O'Donnell Ames and her husband, Benton, both of whom lost their previous spouses to ALS, are riding bicycles with family, friends and volunteers, from New Hope, Penn. to Love, Virginia to commemorate ALS Awareness Month.
Their nearly 400-mile ride will begin Wed., May 24 and raise funds for HLC programs and services. The journey is expected to take nine days with several stops along the route for media interviews and photo opportunities.
"We're biking to celebrate 10 years of Hope Loves Company. I ride for those who can't. To do something hard, which is what our families do every day, I am committed to spreading awareness, raise money and to celebrate this milestone," Jodi O'Donnell Ames said.
A progressive and fatal neurodegenerative disease that affects nerve cells in the brain and spinal cord, individuals with ALS eventually lose the ability to speak, eat, move and breathe. Most who receive an ALS diagnosis live two to five years after the onset of symptoms.
O'Donnell Ames's previous husband, Kevin, was diagnosed in 1995 at the age of 30. He lost his battle with ALS at age 36 in 2001 after being vented, paralyzed, speechless and dependent on a feeding tube. The couple's daughter, Alina, was 8 years old when her father died, and Jodi, a former school teacher, was unsuccessful in her search for grief programs for her child. She founded Hope Loves Company, the only nonprofit in the U.S. that provides both educational and emotional support to children and young adults who had or have a loved one battling ALS in their lives.
HLC provides free programs for children and their families around the U.S.
"Until this camp, I had never met another kid affected by ALS. When I was down, I got multiple hugs and kind words. HLC gathered a group of strangers who are all experiencing the pain of ALS. We were brought together like a family and shown that we aren't alone. It became a safe place for me as well as for everyone," one of HLC's campers last year said.