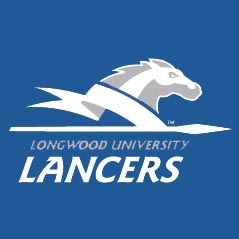 Under normal circumstances, the question would not have alarmed Longwood women's soccer player Amelia McConnell. But the circumstances that one night during her freshman year were anything but normal.
McConnell was at a local McDonald's in Farmville with her fellow Longwood friends late one night when a group of young men approached.
"Where the party at?" one of them asked.
What troubled McConnell wasn't the bluntness of the inquiry, but rather the age of the people posing the question. They weren't fellow Longwood students, and they may not have even been old enough to drive.
"Three middle school boys," she estimates.
The aimless, late-night wandering of that trio sparked a fire in McConnell, and years later the co-founder of the Beyond The Numbers Club refers to that scene as the "trigger moment." Since that day, McConnell and co-founders Bharani Sankar and Molly Kabis have built from the ground up a student-run organization that is redirecting the lives of local youth.
The Beyond The Numbers Club started as a simple conversation after the incident at McDonald's, but has since morphed into an initiative that draws dozens of Farmville children to after-school centers to provide academic tutoring, mentoring and a positive sense of community. At the center of it all is McConnell, who has devoted a sizable chunk of her ever-elusive free time to running the Beyond The Numbers Club and mentoring students in grades elementary through high school.
As the organization has grown, the Beyond The Numbers Club has expanded beyond its original three-person contingent to a small army of Longwood students who receive training and then volunteer their time at local community centers and after-school programs. The goal, McConnell says, is to provide children in the area with another voice of encouragement and support to show them that goals, such as attending college, are well within their grasp.
"Growing up, did you really listen to your parents, your teachers?" McConnell said. "Maybe, but it was your peers, your older siblings that you really listened to."
According to Phyllis Robinson, Resident Services Coordinator at Community Housing Partners – one of BTN's volunteer locations – the biggest impact McConnell and her fellow Lancers have goes beyond helping with homework and playing board games.
"It's not just tutoring and mentoring," Robinson said. "They're telling their story. When they grew up, what they went through … The stories they share with the students really inspire them to want to do better, to make great grades, to make the mark and move on to the next level in their life."
The program has allowed McConnell to cross paths with more kids than she can count, but it's not the number of young people she impacts that drives her.
"Our motto for Beyond The Numbers is 'Changing the community one kid at a time' because we believe one person can make a difference," she said. "When we show up and give them the time of day, we're showing them that they are important. That's the impact we want for these kids. We want to show them they have a future and they can get where we are."
The mission of Beyond The Numbers has doubly impacted McConnell, so much so to the point that she decided after the 2014 season that she would step away from the Longwood women's soccer program. McConnell, who played in four games during her three-year career and battled through a torn ACL and ensuing rehab as a sophomore, felt that her time would be better served growing BTN. Longwood head coach Todd Dyer, who also coached McConnell's older sisters Ashlee ('09) and Alecia ('12), gave Amelia his blessing with her mission.
"With as hard as Amelia works on the field, her greatest contribution is what she's doing off the field with Beyond The Numbers," Dyer said. "Her impact goes far beyond our soccer program and longwood university with what she's doing in the community."
McConnell has most likely played her last game under the lights of the Longwood Athletics Complex, but she has little remorse for that tradeoff.
"I think we do a lot of things in life because we have to, but this is something I want to do and I need to do in order to feel complete."