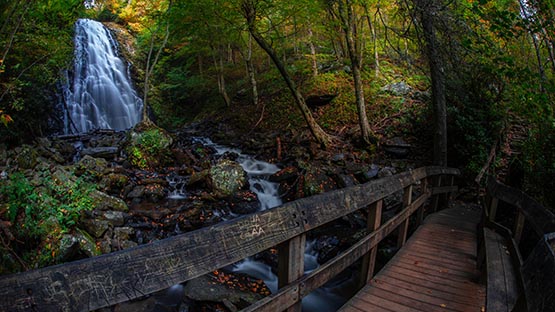 The George Washington and Jefferson National Forests are seeking public comment on proposed fee increases at multiple recreation sites including Crabtree Falls and Sherando Lake.
If the fee proposals are approved, the increase would go into effect as early as spring 2025.
As part of this effort, the forest is proposing some changes to the forest recreation pass including adding additional locations and increasing the annual cost from $30 to $50.
The Forest Service proposes to increase the following fees:
Crabtree Falls Observation Site – from $3 to $5 per day
North Creek Cabin – new site, $100 per night
Oronoco Campground – new fee, $14 per site
Sherando Lake – from $7 to $10 per electric hookups
The fee increases would bring recreation site fees into better alignment across forest locations and with prices of other nearby private and public recreation facilities.
Revenues from increased fees would help improve and maintain Forest Service recreation sites for years to come.
The national forest will continue to offer numerous free outdoor recreation opportunities such as dispersed camping, interpretive sites, observation towers, a number of developed, stocked fishing lakes, river and creek access for canoeing and kayaking, forest roads for scenic driving, numerous trailhead accesses for hiking, mountain biking, horseback riding, hunting, fishing, birding, wildlife photography and more.
"We recognize how important these sites are to visitors and our local communities. These fee changes will help us keep the care and maintenance of these sites sustainable and improve the visitor experience across the forest," said Glenwood-Pedlar District Ranger Lauren Stull.
This proposal will be presented before a citizen's advisory committee which helps ensure the Forest Service addresses public issues and concerns about recreation fees.
A decision has not been made on this proposal.
The public comment period will be open until Oct. 31, 2023.