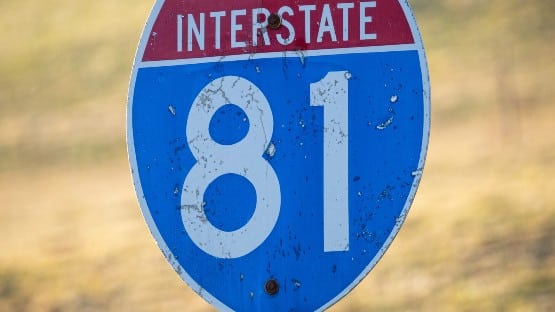 A Pennsylvania man driving the wrong way on Interstate 81 in Augusta County hit another vehicle head-on, and three people are dead as a result.
The crash occurred at 1:18 p.m. Monday at the 208 mile marker, according to Virginia State Police.
It's not been determined yet how long the 2000 Honda Accord being driven by Ronald E. Trick Jr., 59, of Sunbury, Penn., had been traveling in the wrong direction.
Trick's Honda Accord was traveling north in the left southbound lane of I-81 when it struck head-on a southbound 1995 Chevrolet GMT400 pickup truck.
The impact of the crash sent both vehicles off the interstate in opposite directions, according to VSP.
Trick died at the scene, as did the driver of the pickup truck, William K. Burns, 51, of Clifton Forge.
A passenger in the truck, Sandra K. Burns, 55, of Clifton Forge, died en route to the hospital. Both were wearing seatbelts.
The crash remains under investigation.