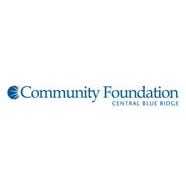 The Community Foundation presented 10prizes totaling $100,000 during the 21st annual Dawbarn Education Awards ceremony.  With nearly 200 guests in attendance at the Stonewall Jackson Hotel and Conference Center, the Community Foundation honored each of the ten recipients, sharing their inspiring stories and giving each of them a check for $10,000.
Dunlop "Buz" Dawbarn established a permanent fund at the Community Foundation in 1992 to support the Dawbarn Education Awards in perpetuity. Since that time, the fund has provided over $1,300,000 in awards to individuals who have demonstrated an extraordinary commitment to inspiring belief in the importance of education and learning, encouraging good citizenship and personal responsibility, and fostering high standards of achievement in learning among the young people of our public schools.
"The Community Foundation exists, in large part, to make the best ideas for our community a reality," noted Dan Layman, the foundation's CEO.  "Mr. Dawbarn's idea for the education awards is one of the best examples of that notion, and we take tremendous pride in continuing his legacy of commitment to our community."
The Community Foundation of the Central Blue Ridge is a non-profit organization that provides a simple, powerful, and highly personal approach to giving back to the community.  As one of the largest philanthropic institutions in the region, it is committed to careful stewardship and thoughtful investment in our community's future. With over $16 million in assets, the Community Foundation distributes more than $750,000 annually to the community in awards, grants and scholarships.  "We work with individuals, families, non-profit organizations and others to establish permanent charitable legacies to respond to needs in the cities of Staunton and Waynesboro, and Augusta, Nelson, and Highland Counties of Virginia," added Layman.
2014 Dawbarn Education Award Recipients
Heather L. Durham – English Teacher, Robert E. Lee High School
Heather Durham was the 2014 Staunton City School Division Teacher of the Year.  She "bookends" the high school English program at Lee High by teaching both 9th grade English and 12th grade Advanced Placement English.  Heather inspires students through believing in them throughout their high school years and beyond.
Heather makes learning fun, builds lasting relationships, and expects the best … and that's what she gets.  A parent of a student in Heather's class states "Mrs. Durham applies patient flexible thinking to help each student reach his or her full potential; she challenges but at the same time offers a strong hand for those in need.  She will take time to adjust her methods, but not her expectations, so that students leave her classroom feeling confident and accomplished."
Brian A. Edwards – Waynesboro Police Officer
Brian Edwards has been a Waynesboro police officer since 1993, and served for a time as a DARE officer.  He also spent 12 years on the Waynesboro School Board.  He used his tenure as a school board member to support students at every turn by championing new programs that would allow Waynesboro students new opportunities to expand their horizons.  His background in law enforcement made him a passionate supporter of extracurricular activities, not just in attendance of events, but in finding creative ways in the budget to support these activities.
Sergeant Edwards has mentored students interested in careers in law enforcement.  He has also long been part of the Waynesboro Public Schools' team developing, reviewing, revising and training staff on crisis management.  He brings balance and reassurance to stressful and potentially dangerous possibilities.
Mike Harmon – Biology and Ecology Teacher, Buffalo Gap High School
Coach Mike Harmon has been making science relevant at Buffalo Gap High School for the last 29 years.  Students described his lessons as "easy to understand, fun and hands on." He challenges teens to think critically about local environmental issues by using articles from daily newspapers as discussion starters and by facilitating research field trips to designated wetlands. In recent years, his students have started several school-wide recycling initiatives and have participated in landscaping and gardening projects at both Buffalo Gap High School and Churchville Elementary. He and his students even began an energy conservation program at his school which educated stakeholders and saved the county thousands of dollars. These authentic learning opportunities are engaging and provide knowledge that students will find themselves recalling and using well after their last SOL test.
As a coach, he has aided many students in improving their bodies over the 24 years he served as cross country coach for Gap.  He teaches students to make positive changes in their environment and their lives by taking action, and to relate and communicate with others in a positive, supportive manner.
Stephanie Mullaney Lee – Kindergarten Teacher, William Perry Elementary School, Waynesboro
Stephanie Lee is currently a kindergarten teacher at William Perry Elementary, but she previously taught at Wayne Hills Preschool and was Waynesboro's Teacher of the Year in 2014.  While at Wayne Hills, she organized and cataloged books, submitted a grant for a lending library and wrote a DonorsChoose.org grant that enabled all 160 children in the school to go to the Safari Park.  She is a master teacher and excels at lesson preparation and delivery.  She expects the best from her students and she is rarely disappointed.  Mrs. Lee encourages everyone to try a little harder, to do a little more, to be a little kinder, and to care about students without hesitation.
Mrs. Lee is a third generation teacher whose family had the saying to "make the circle wider." She has taken her grandfather's advice and made her circle wider; wide enough to include her family and children, wide enough to include the children and families of this community; and wide enough to include her colleagues and the broader community.
Becky Reeser – Fifth Grade Teacher, Clymore Elementary School
Becky Resser is a fifth grade teacher at Clymore Elementary School, and her students are quick to say that her classroom environment is by far their favorite.  In her classroom, students are genuinely appreciated for their individual strengths.  Progress, no matter how incremental, is celebrated.  Growth is continuously encouraged and facilitated through differentiated instructional strategies and personalized approaches.
Ms. Reeser's strengths are her gentle guidance, patience, high expectations and differentiated support.  Teamwork is the theme of her classroom, and for some students, this is their first opportunity to positively contribute to a true team.  For other students, Ms. Reeser provides an opportunity to translate teamwork skills developed outside of school to a successful academic collaboration inside the classroom.  Students leave her classroom with valuable cooperative skills and experiences that will benefit them for their entire lives.
Jeffrey A. Ryman – Choral Director, Waynesboro High School
Jeff Ryman has been an educator in the area for 22 years, spending the last seven as the Choral Director at Waynesboro High School.  He has built a choral program that is admired both locally and by choral organizations across the United States. His Concert Choir has performed at Carnegie Hall twice, and will do so for a third time in December. His choir has also performed at a number of venues in New York City, as well as several locations in Puerto Rico.   Mr. Ryman's careful guidance and expertise in teaching choral skills have enabled many teenage choristers from our small community to experience the world outside of Augusta County in a different way.
Mr. Ryman is patient, kind and appropriately appreciative of each choir member's unique vocal qualities as they contribute to the harmony of the larger ensemble. He has exacting requirements of his students during rehearsals.  As his students produce beautiful music at our nation's treasured performance halls, Mr. Ryman inspires his students to set lofty goals for themselves, regardless of their chosen vocation.
Allison Jones Sprouse – English Teacher and Coach, Stuarts Draft High School
Allison Sprouse has been teaching at Stuarts Draft High School for the past ten years, and was Augusta County's Teacher of the Year for 2014.  Her positive attitude and love of English and children are reflected in the outstanding quality of her English instruction.  Her enthusiasm, her innovative nature, and her dedication to the English program are exemplary.  Her flexibility in working with students, teachers, and the community has earned her an enviable reputation as an excellent teacher who truly cares about her students.
After reading Teach Like a Pirate, Ms. Sprouse has taken her teaching to a whole new level.  She dresses like the characters in the books that her classes are reading in order to engage her students in a different way.  Some of her personalities include Grammar Girl, a Flapper girl, Odysseus and Antigone personas, a cheerleader and Camp Counselor Carrie.
Teri R. Sumey – Education Director (retired), Commonwealth Center for Children and Adolescents
Teri Sumey recently retired after a long career in education, including the past 15 years as Director of the Commonwealth Center for Children and Adolescents.  Her co-workers stated that she was a champion of ensuring that all students received a quality education tailored to their individual needs.  She created opportunities for students to voice concerns and express learning goals, and she then utilized their input.  Under her leadership, the staff was encouraged to grow professionally in all areas of instruction to better serve the student population.
Ms. Sumey has also volunteered with the Special Olympics since the 1980s and has been active in a number of other organizations, including the United Way, Mental Health of America, The Daily Living Center and Camp Horizons.
Shannon E. Terry – Eighth Grade Pre-Algebra Teacher, Kate Collins Middle School, Waynesboro
Shannon Terry teaches 8th Grade Pre-Algebra at Kate Collins Middle School having transitioned to teaching from a career in banking.  Mr. Terry balances high expectations with a delightful sense of humor that makes him a favorite.  Students work hard to earn his praise and they enjoy his sense of humor.  Shannon's quick wit keeps his students on their toes eagerly anticipating what will come next in his class.  He maintains a fast pace in his classroom and he efficiently moves from one activity to another, all the while gathering feedback from his students to be sure they understand one concept before moving to another. His instruction also includes an appropriate balance of modern technology with paper and pencil activities.
Mr. Terry is the perfect middle school math teacher for students who have struggled with math in both 6th and 7th grade.  Many of the students who are placed in his class have never passed a math SOL, but under his influence, they achieve success in their 8th grade year.  Based on Virginia's 2014 Student Growth Rates, Mr. Terry's math students showed higher growth than 94% of 8th grade students in math across the state.
Gene Wassick- Biology Teacher and Coach, Riverheads High School
Gene Wassick has spent the last 18 years of his career teaching Biology and coaching at Riverheads High School.  Mr. Wassick gives to his students in a positive and unselfish manner, and his interaction with these young people enriches their lives far beyond the years after graduation.  Mr. Wassick's unique melding of personal and professional qualities has enabled him to become influential in hundreds of young peoples' lives, many of whom return to spend time with him well after graduation.
Coach Wassick coaches JV Football, JV Girls' Basketball and Girls' Track and spends many extra hours each day on his coaching duties.  One of his students said running track for him soon became way more than winning races and medals, as he quickly became a role model, confidant and friend.