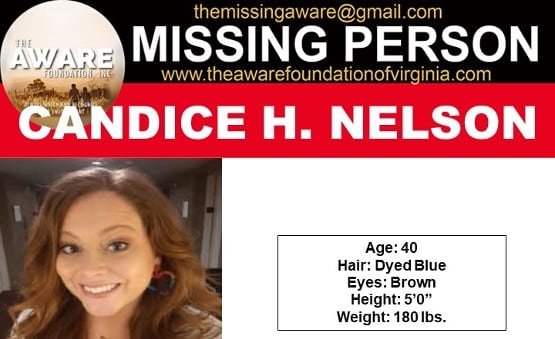 The Chesterfield County Police Department is requesting the public's assistance in locating a 40-year-old female.
Candice H. Nelson was last seen by family at her home in the 3300 block of Stone Manor Circle in Chester at about noon on March 17. She was reported missing on March 24.
It is believed she left home with her dog, which is described as a white, shorthaired Husky mix.
Anyone with information about Nelson's whereabouts should contact the Chesterfield County Police Department at 804-748-1251 or Crime Solvers at 804-748-0660.