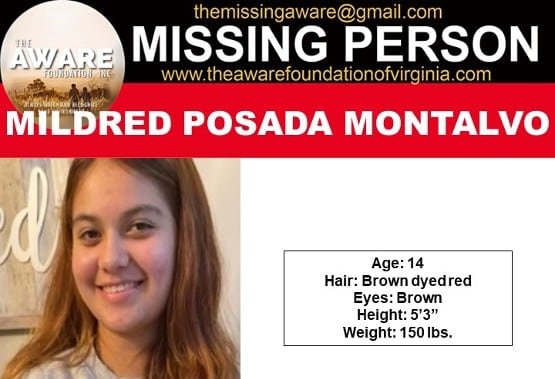 The Chesterfield County Police Department is requesting the public's assistance in locating a missing 14-year-old.
Mildred Posada Montalvo was last seen walking in the 4000 block of Meadowdale Boulevard in Chesterfield County around 7 p.m. on Saturday. She was last seen wearing a plain black T-shirt, light-colored cargo pants, and red Nike shoes. She also wears two gold necklaces.
Anyone with information about her whereabouts is urged to call Chesterfield County Police Department at 804-748-1251 or Crime Solvers at 804-748-0660.