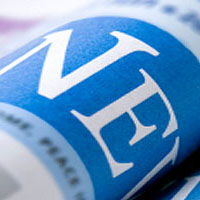 The best and brightest of tomorrow are protecting the hallowed sites of yesterday, as local Boy Scout troops have teamed up with the Shenandoah Valley Battlefields Foundation (SVBF) to pursue scout projects on the Third Winchester battlefield, site of the September 19, 1864, battle that saw 54,000 men clash in a see-saw struggle that changed the course of the war in the Valley.
The Battlefields Foundation has joined forces with Troops 3, 31, and 62 of the Shenandoah Area Council boy scouts of America to connect conservation-minded American youth to various preservation, merit badge, and Eagle Scout project opportunities on local Civil War battlefields.  To date, the partnership has allowed SVBF to host four Eagle Projects on the Third Winchester battlefield, including Star Fort.  Eight more Eagle Projects are in the pipeline for 2014, projects that will provide enormous help to the Foundation's efforts to restore and interpret the 567-acre battlefield preserve by the 150th Anniversary of the battle on September 19, 2014.
Scouting Objectives and Ideals Attainable on Valley Battlefields
boy scouts is a program for boys ages 11 – 17 designed to achieve the core objectives of strengthening character, personal fitness, and good citizenship through a vigorous outdoor program and peer group leadership. Throughout a Boy Scout's personal advancement through the ranks, he learns new outdoor skills and gains proficiency with the skills necessary to handle himself in the outdoors and begin teaching new scouts while also performing service deeds and earning merit badges in areas that interest him. When the scout reaches the rank of Life Scout, he becomes more confident and responsible and moves into the role of a leader. He must then complete all his required merit badges as well as plan and lead a community service project in order to fulfill the highest rank a youth can attain, the Eagle Scout rank.
Eagle projects on Civil War battlefields provide a tangible cultural, environmental, and recreational benefit to the nation's public, while at the same allowing a youth to learn, lead, and achieve a multitude of scouting award and rank goals. "Scouts of today have grown up hearing words such as ecosystem, biodiversity, and climate change," says Wilborn Roberson, Council President, Shenandoah Area Council boy scouts of America.  "They recognize the need for, and the benefits of, conserving natural resources. Scouts understand that we all must work together for the betterment of the land, forests, wildlife, air, water, and history.  This partnership is a perfect example of how Scouting remains relevant with today's youth while connecting to our past and serving the community."
Troop 62 immediately saw the merits of vast opportunities to achieve in addition to the eight (8)various Eagle Project(s) at Third Winchester but also the conservation awards that other ranking Scouts could participate in and achieve including the Williams T. Hornaday Conservation Award, World Conversation Award, and finally the Good Turn Award. "Troop 62 is very excited to be actively involved with the Shenandoah Valley Battlefields Foundation and we have asked the SVBF's Chase Milner, Eagle Scout to also be the Merit Badge Counselor for all three Conservation Awards," remarked Scoutmaster Jim Williams.
Connecting Scouts to Local Battlefield Stewardship
"There are incredible opportunities for boy scouts to engage in hands on conservation efforts on battlefields across our National Historic District," says Patrick Chase Milner, Manager of Stewardship for the Shenandoah Valley Battlefields Foundation. He should know, as Milner attained his own Eagle Scout rank by restoring the great statesman Henry Clay's coveted walking trail on the grounds of the Ashland Estate in his hometown of Lexington, Kentucky.  In Winchester, the Shenandoah Area Council BSA is beginning to take that same personal initiative to heart. "Our hope is by engaging boy scouts as well as other civic groups in meaningful conservation projects on the battlefields, we will enable those volunteers to enjoy that same gratifying sense of place and accomplishment, one that can last a lifetime," says Milner.
With support from the Shenandoah Area Council boy scouts of America, a fruitful partnership is beginning to thrive between the SVBF and local Troops. Thanks in large part to Troop 62 and 31, the Battlefields Foundation was able to garner over 4,000 Volunteer Corps program hours last year alone towards the stewardship efforts on the Third Winchester battlefield. "The service opportunities at 3rd Winchester allowed our boy scouts to complete Community Service requirements by painting a section of the Huntsberry homestead farm fence thus creating a major enhancement and improvement to the appearance and the integrity of the fence" said Troop 62 Scoutmaster Jim Williams.
This year, Eagle Projects are already underway at Third Winchester, as Life Scout Tyler Beaver of Troop 3 braved the frigid winter weather to repair damaged mountain bike paths, while also developing new mulched passive walking trails that will open up newly restored portions of the historic "Middle Field."  Brian Bova of Troop 62 the led a planting of 500 White Pine trees as part of the Foundation's historic "Second Woods" reforestation project. And Jonathan Pearson of Troop 31 helped construct 4 Aldo Leopold benches for placement at Star Fort, as well as re-mulched the property's perimeter walking trail. Other Life Scouts have planned Eagle Projects with the SVBF to help construct a walking platform across Redbud Run and develop a historic rail fence across the Middle Field.
Scouts Hunter Knox and Brian Bova have completed their Eagle Project projects on the battlefield, while scouts Justin Shalap, Duncan Knox, Josh DeHaven, and Conner Heustis are currently underway with their projects.
Not only do Scouts have the ability to develop, plan, and execute Eagle Projects, they also have the ability to garner additional outdoor service hours, wildlife/ecology merit badges, all of which can add up to the possible attainment of one of the most difficult and elusive conservation "Olympic medals" in Scouting: the William T. Hornaday Award.
Natural Resources on the Battlefield
In addition to being a historic site and a great place to exercise, the Third Winchester battlefield is also a natural urban sanctuary replete with spring creek habitat, pristine oak-hickory and pine woodlands, a native prairie restoration zone, and rotationally grazed pastures alive with butterflies and dragon flies fluttering in the spring/summer months. It is also home to 151 native and migratory songbirds, warblers, raptors, waterfowl, sparrows and finches. The battlefield is a natural treasure for the Frederick County community and future generations to explore, experience nature, and gain an appreciation of the history and sacrifice that occurred on the land.
Third Battle of Winchester
Third Winchester, which was fought on September 19, 1864, was "the largest and most desperately contested battle of the Civil War in the Shenandoah Valley," with more than 54,000 Americans embroiled in ferocious combat that resulted in more than 9,000 casualties.  Third Winchester was one of the pivotal battles of the Civil War, beginning a series of events that ended Confederate control of the Valley, helped ensure Abraham Lincoln's reelection in November 1864, and contributed to Robert E. Lee's surrender at Appomattox in April 1865.