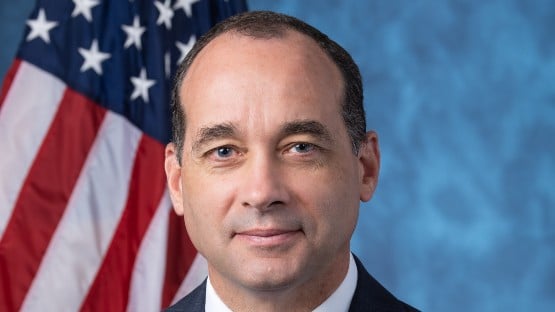 Fifth District Congressman Bob Good announced on Tuesday that he is endorsing Florida Gov. Ron DeSantis for the 2024 Republican Party presidential nomination.
"America is hungry for the courageous conservative leadership that has been demonstrated in the free state of Florida over the past four years. Gov. DeSantis has been the model for battling against the harmful Leftist policies that have been oppressing his state and our country, and Floridians responded by awarding him a 20-point victory this past November. This came in a state that was demonstrably 'purple' with the hanging chads more than 20 years ago, and after Gov. DeSantis himself won by only a half-percentage point when first elected just four years ago," Good said in a statement released on Tuesday.
I think we can count this one as a bit of a shocker.
Good was one of the 147 Republicans who voted to overturn the 2020 presidential election in the hours after the Jan. 6, 2021, attack on the U.S. Capitol by pro-Donald Trump supporters.
Earlier in the 2020 cycle, Trump endorsed Good in the Fifth District Republican nomination race, pushing him past challenger Dan Moy by a wide margin.
This is man bites dog news here, is what I'm saying.
"We simply must win the White House back in 2024, as the country cannot afford another four years of the disastrous Biden-Harris administration," Good said. "Gov. DeSantis gives us the best opportunity to win and restore the conservative America-first agenda. We need eight years of his leadership in Washington, and I stand ready to help elect the first former member of the House Freedom Caucus to the presidency."
Trump is going to be ma-a-a-d when his people tell him who Bob Good is.