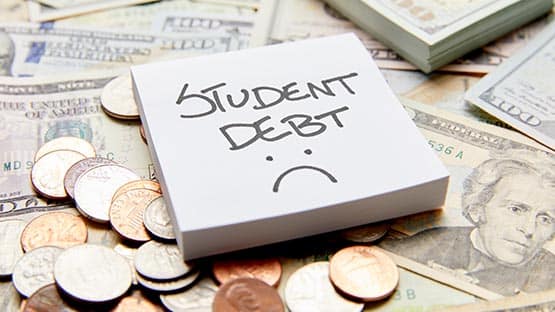 The future of President Joe Biden's plan to forgive student loan debt for tens of millions of Americans now lies with the Supreme Court.
Biden vetoed a bill yesterday that aimed to repeal his plan. This is the fifth time Biden has vetoed legislation, USA Today reported.
"I won't back down on helping hardworking folks," Biden said in a tweet. "That's why I'm vetoing this bill."
In August, Biden proposed a plan to forgive student loan debt up to $20,000 for borrowers who received a federal Pell Grant and whose annual income is under $75,000.
Before two cases tied the plan up in court, 16 million borrowers were approved to receive forgiveness.
Biden blamed Republicans for the blocking of his plan in Congress, although the legislation passed in the U.S. Senate. After the Senate vote, Sen. Ed Markey of Massachusetts referred to Republicans as being "cruel."
"The loan forgiveness the president is proposing would mean the difference between buying a home, starting a business, and getting an economic leg up for nearly 50 million working and middle-class Americans, particularly for borrowers of color and their families," Markey said in a statement. "If you kicked Republicans in the heart, you'd break your toe."
Biden highlighted the need for the student loan debt forgiveness again on Wednesday after his administration said nearly 90 percent of relief would go to Americans earning less than $75,000.
"The demand for this relief is undeniable," Biden said.