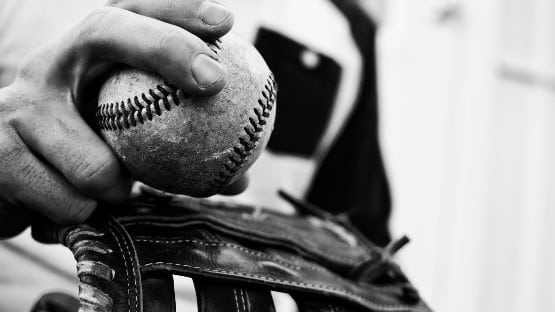 Bryant 7, #14 Virginia Tech 3
#14 Virginia Tech had difficulty overcoming Coleman Picard's 12-strikeout start as the Hokies dropped their series opener to Bryant, 7-3, at English Field at Atlantic Union Bank Park.
Christian Martin's RBI double during the bottom of the second inning injected life into Tech's dugout after the Hokies had fallen behind quickly, 4-0. Righthander Griffin Green had surrendered only two hits to the Bulldogs during the opening two innings of play – the former an RBI single by Jake Gustin that broke the ice during the first inning and the latter a two-run home run by Jackson Phinney.
Virginia Tech (3-2) used Martin's extra-base knock to slide within 4-1, though the majority of Hokies' bats were stifled by Picard's masterful afternoon on the mound.
The junior righthander collected 11 of his first 12 outs by strikeout, adding a pickoff of Chris Cannizzaro at first base while ending his five-inning outing by retiring eight consecutive Tech batters.
#19 Virginia takes two from Columbia
#19 Virginia (6-0) remained unbeaten thanks to a doubleheader sweep of Columbia (0-2) on Friday at Disharoon Park. The Cavaliers won game one, 4-1 and took game two by a score of 11-3.
The three-game series concludes on Sunday at 1 p.m.
Cavalier pitching combined to strike out 29 batters in two games. Grad student Nick Parker and Jake Berry fanned a combined 12 batters in Game 1. Five pitchers, led by starter Brian Edgington, who had nine, combined for a season-high 17 strikeouts in Game 2.
Freshman Henry Godbout had his best game of his young Cavalier career with a four-RBI effort in the second game. UVA received multi-hit efforts from Ethan Anderson who went 2-for-4 in Game 1 and Ethan O'Donnell who went 2-for-4 with a double in Game 2.
VMI sweeps Holy Cross
VMI redshirt junior shortstop Zac Morris recorded seven hits Friday as the Keydets swept a non-conference doubleheader against visiting Holy Cross 9-0 and 12-3 in Gray-Minor Stadium.
Morris was 2-for-4 in the first game and followed up by going 5-for-5 in the nightcap, with three runs, three RBI and two stolen bases on the day as VMI evened its record to 3-3.
VMI jumped ahead 7-0 in the opener after three innings and cruised from there. Will Lopez and JT Inskeep combined for a two-hit shutout, walking just two with eight strikeouts. Lopez earned the win, and Inskeep picked up the save.
Grayson Fitzwater belted a home run and was 2-2 with three RBI.
The Keydets again got a good start in the second game, scoring three runs in the first and two each in the third and fourth. Holden Wilkerson worked four innings for the win, allowing no hits and one earned run while striking out six.
Nathan Light tossed four innings of effective relief in Game 2, and Ty Barker closed out the contest with a scoreless frame.
Liberty 4, Winthrop 0
The Liberty Flames shut out the Winthrop Eagles, 4-0, Friday afternoon at the Winthrop Ballpark.
Led by starter Garrett Horn, who pitched the first five innings, five Liberty pitchers combined to hold Winthrop to four hits to record the Flames' first shutout of 2023.
Liberty second baseman John Simmons recorded the first two-hit game of his career and drove in a run in the contest. Flames designated hitter Victor Castillo also had two hits and scored a run.
Liberty moves to 2-3 on the year. The Flames have won two straight. Winthrop falls to 3-2. The Eagles have lost their last two games.