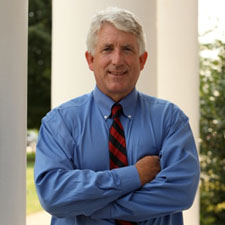 Attorney General Mark Herring today announced the completion of an expansion and reorganization of his Consumer Protection Section to protect Virginia consumers from abusive and illegal business practices. The reorganized section will aggressively enforce Virginia's consumer protection laws, provide exceptional customer service in resolving complaints and disputes, and provide robust consumer education to keep Virginians from being victimized by fraud, scams, or illegal or abusive business practices.
"This reorganized, expanded, and re-energized consumer protection operation is going to be the advocate consumers need when they encounter illegal, deceptive, or abusive business practices," said Attorney General Herring. "We're going to use every tool at our disposal from mediation to investigation all the way up to legal action to make sure that everyone is playing by the rules and respecting the rights of Virginia consumers, because a strong consumer protection operation is good for Virginians and for all the Virginia businesses who play by the rules, follow the law, and treat their customers with respect. Whether it's a billing dispute that might only affect one customer, or a large corporate merger that could drive up prices for millions of Virginians, I want Virginians to know we've got their back and we're here to help."
New Leadership and Organization
The Consumer Protection Section reorganization has been designed and led by Deputy Attorney General for Civil Litigation Rhodes B. Ritenour. The Section is led by Section Chief Richard S. Schweiker, Jr. who brings more than 20 years' experience in the OAG Consumer Protection Section to his new role as section chief. In addition, the number of attorney positions in the Section has doubled from 5 to 10, complemented by 18 additional personnel including investigators, dispute resolution specialists, intake specialists, and paralegals.
Consumers can contact the Consumer Protection section for information or to file a complaint:
By phone: (800) 552-9963
By email: [email protected]
The Section is organized into five Units and an investigative team that work collaboratively to protect the interests of Virginia consumers:
Counseling, Intake, and Referral Unit-This Unit serves as the central clearinghouse in Virginia for the receipt, evaluation, and referral of consumer complaints and operates the state's consumer protection hotline. Complaints are referred to the appropriate local, state, or federal agency, or handled within the OAG Consumer Protection Section through referral to the Dispute Resolution Unit or the Section's investigators. This Unit also leads the Section's consumer education efforts, including scam alerts and newsletters. In 2015, the Unit received 31,900 calls through the consumer hotline and received 4,366 written consumer complaints. The Unit is led by Linda Dickerson who has more than 35 years of experience in consumer protection.
Dispute Resolution Unit-This Unit offers dispute resolution services by acting as neutral facilitators for complaints that may not constitute a violation of Virginia's consumer protection laws but nevertheless deserve a resolution that works for both parties. In 2015, the Unit and Section investigators resolved or closed 3,992 consumer complaints and recovered $1,725,876 for consumers. The Unit is led by Demetrice Davis, a certified mediator with 18 years of experience handling consumer complaints as well as consumer fraud and customer service issues.
Predatory Lending Unit-This Unit investigates and prosecutes suspected violations of state and federal consumer lending statutes, including laws concerning payday loans, title loans, consumer finance loans, mortgage loans, mortgage servicing, and foreclosure rescue services. The Unit is led by David Irvin, one of Virginia's foremost experts on consumer finance law, who brings nearly thirty years of consumer protection and enforcement experience to the Unit.
Charitable Solicitations and Deceptive Conduct Unit-This Unit investigates and prosecutes suspected violations of the Virginia Consumer Protection Act ("VCPA"), the Virginia Solicitation of Contributions law, and other state and federal consumer protection laws. The Unit is led by Mark Kubiak who brings a decade of experience to the role.
Antitrust Unit-This Unit investigates and prosecutes suspected violations of state and federal antitrust laws, and provides advice to state agencies on antitrust issues. To enforce the antitrust laws and promote competition, the Unit reviews proposed mergers and other transactions for their potential impact on competition, files civil cases in state and federal courts to enjoin restraints of trade, and to recover monetary losses and civil penalties, and advises state agencies on the competitive implications of government actions. The Unit is led by Sarah Oxenham Allen who brings 25 years of state and federal antitrust experience to the Unit.
"We've spent a lot of time organizing the Section in a way that will make it run smoothly, efficiently, and effectively for consumers," said Attorney General Herring. "I'm particularly proud that we've been able to add a specific focus on predatory lending. Too many Virginians seek out short-term loans that snag them in a debt trap they can't get out of, whether it is a car title, payday, or open-ended loan. In 2015, more than 16,000 Virginians had their car repossessed and sold when they got behind on a car title loan, and more than 2,600 faced lawsuits from payday lenders when they couldn't afford to repay their loan. We've also seen pawnbrokers, open-end credit plan lenders, and other unlicensed businesses effectively operating as illegal short-term lenders. My team and I are going to aggressively enforce Virginia's consumer finance statues, even as we push for stronger laws to protect Virginians from these predatory loans that are often little more than financial quicksand."
New User-friendly Consumer Complaint Database
Virginia consumers and media are now able to vet businesses and browse complaints using a new, detailed database. Whereas the previous database allowed only for a search by company name and included very limited information about the resolution of complaints, the new database allows users to search by company name, industry, or complaint topic within a specified geographic area. Results include the date of the filed complaint, the nature of the complaint, and a description of the resolution, if available.