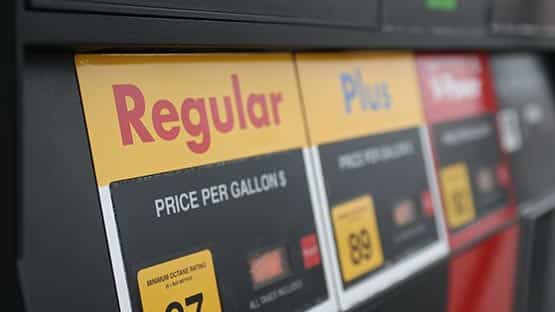 Gas prices, as expected, with the onset of spring, are headed back up, rising eight cents a gallon nationwide, to $3.44 per gallon, in the past week, according to GasBuddy.
The uptick in Virginia is a bit more, up 10.9 cents per gallon, to $3.25 per gallon.
The national average price of diesel has fallen 4.1 cents in the last week and stands at $4.30 per gallon.
A year ago, just after the beginning of Russia's invasion of Ukraine, the national average was at $4.23 a gallon, on its way in the direction of $5 per.
The increases in the here and now are about the transition by suppliers to summer grades of gasoline, which are more expensive.
"Wholesale gasoline prices continue to inch up at a rate typical for this time of year, reflected in the national average rising for the second straight week," said Patrick De Haan, head of petroleum analysis at GasBuddy. "While oil prices edged slightly lower on weaker outlooks for economic growth, continued refinery maintenance and the higher cost of seasonal blends of fuel are offsetting oil's decline. The price of diesel, however, continues to slowly decline as we see consumption for diesel lighten up.
"The best news for both gasoline and diesel prices is how significant a drop we've seen from year-ago levels, with more disinflation to come in the weeks ahead, even as gas prices are likely to inch up," De Haan said.