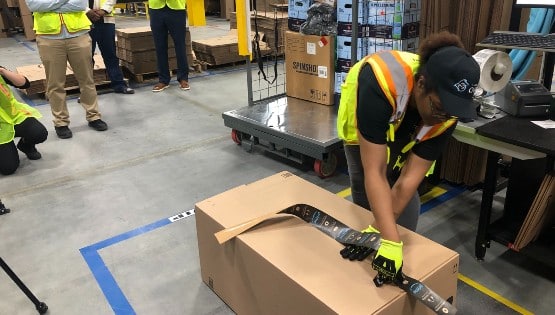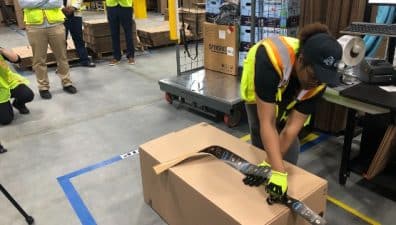 More than 60 percent of sales in Amazon's store are from independent sellers.
The company announced its annual 2023 U.S. Small Business Empowerment Report yesterday with details on how investments, innovations and initiatives on behalf of small and medium-sized businesses are helping increase global product sales and create jobs across the United States.
The resiliency of American entrepreneurs to navigate and thrive in a challenging economic climate is shown in the strong growth of independent sellers in the report.
"Small businesses are the heart of our local communities and the backbone of the U.S. economy," Dharmesh Mehta, vice president of Worldwide Selling Partner Services at Amazon, said. "Amazon invests billions of dollars annually to provide entrepreneurs with a constantly improving set of valuable tools and resources to help them gain access to capital, quickly launch in our store, build their brands, and rapidly scale and reach more customers. Amazon is committed to the success of small businesses, and we are excited to continue innovating on their behalf and help them grow into thriving success stories."
More than 11,000 independent sellers are in Virginia selling in Amazon's store. In 2022, they sold more than 41 million products through Amazon. Independent sellers earned average annual sales of more than $145,000 in the Commonwealth.
Across the U.S. in 2022, independent sellers sold more than 4.1 billion products, an average of 7,800 per minute. They averaged $230,000 in sales and exported more than 260 million items. Sellers in rural areas saw more than 40 percent sales growth from 2021 in parts of West Virginia, Rhode Island, Illinois, Louisiana and Wyoming. Amazon unlocks opportunity for small businesses. Independent sellers have been able to create an estimated 1.5 million jobs, including in management, operation, and support of sellers' efforts to sell through Amazon.
"For small business owners, it used to be you could have a great idea and work hour after hour, but you still had to hope you catch a lucky break. However, Amazon has really leveled the playing field and made success possible to just about anyone who is willing to put in the effort to learn and bring their product to market," Texas resident Matt Slykuis, who owns Boldly Growing, said.
The categories most shopped from independent sellers in the U.S. are health and personal care, home, beauty, grocery and apparel.
"Ever since small and medium-sized businesses started selling products in our store 23 years ago, I've been impressed by their passion, creativity, and commitment to customers," Doug Herrington, CEO of Amazon Worldwide Stores, said. "All these years later, having met many sellers in person, I remain blown away by their brand building, agility, and ability to look around corners and anticipate new product trends. I am proud that hard-working, diverse, and smart entrepreneurs continue to find success growing their businesses in Amazon's store, and I appreciate the immense value that together, we are able to bring to customers around the world."
California, Florida, New York, Texas and New Jersey have the most independent sellers in Amazon's store.