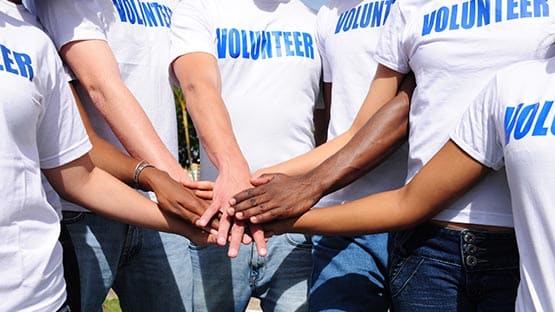 AmeriCorps, the federal agency for national service and volunteerism, is offering two short-term summer service opportunities for U.S. adults 18 and older.
AmeriCorps NCC and AmeriCorps VISTA are offering six- to 10-week opportunities to build skills, grow their resumes and address the nation's most pressing needs.
"AmeriCorps' short-term service projects open the door to new opportunities, help address our country's most urgent challenges, reduce barriers to participation and engage even more people and organizations in national service," said Michael D. Smith, AmeriCorps CEO. "These short-term service projects strengthen civic learning and build a culture of service in our country so that we can ensure our young people from all backgrounds have the knowledge and skills they need to actively participate in our democracy."
AmeriCorps NCC
AmeriCorps NCCC is a full-time, team-based residential service program that allows young adults to make a positive impact in communities across the country while gaining valuable leadership skills. The three-month program is open to young adults between the ages of 18 to 26 to travel and serve together. Members join hands-on, full-time projects for six weeks to support the environment and affordable housing, among other focus areas.
Last year, 13 Summer of Service projects supported environmental stewardship and disaster response efforts across the U.S.
Members served a total of 28,396 hours, restoring and constructing more than 28 miles of hiking trails, removing more than 17,000 pounds of debris and trash, harvesting 200 pounds of food and more.
AmeriCorps NCCC Summer of Service application deadline is Friday, March 31.
AmeriCorps VISTA
More than 7,000 AmeriCorps members in the VISTA program serve annually to alleviate poverty by helping local organizations expand capacity to make change.
The AmeriCorps VISTA Summer Associate program offers Americans the opportunity to serve on a short-term basis and engage in a current project for eight to ten weeks, beginning in May.
Summer associates help increase the project's direct impact on those being served. Service activities can include recruiting, training and coordinating volunteers; coaching and mentoring young athletes and musicians; conducting community education, outreach and awareness related to the project and more.
AmeriCorps VISTA Summer Associate 2023 position opportunities may vary in length depending on the current projects.
AmeriCorps VISTA program focuses on poverty alleviation such as education, public health and food security in all 50 states, District of Columbia, Puerto Rico and U.S. Virgin Islands. Programs support activities such as fundraising, grant writing, research and volunteer recruitment.
Projects currently accepting applications are available on MyAmeriCorps portal.