Gas prices climbed by double-digits in Richmond and the Norfolk and Virginia Beach, Virginia areas over the last week, leaving a lump of coal in motorists' stockings over the holiday.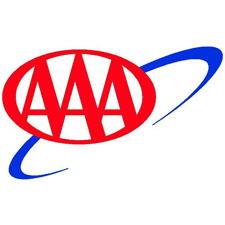 The average price of a gallon of gasoline in Richmond rose to $3.22 per gallon when just last week it was $3.10 per gallon. The news doesn't get any better for Norfolk and Virginia Beach motorists as the price per gallon jumped 10 cents from $3.17 per gallon last week to $3.27 per gallon today.
"The 2.4 million Virginians that choose to drive to holiday gatherings are feeling pain at the pump as they drive back home," said Tammy R. Gobert, Public Affairs Specialist for AAA Mid-Atlantic.  "Gas prices have jumped both regionally and nationally since last week, due to various factors with the most obvious pointing towards crude oil pricing as it inches closer towards $100 per barrel" added Gobert.
Crude oil has been trading at under $100 per barrel since October 18, 2013 and dipping down to its lowest level of $92.30 per barrel since the decline.  As of yesterday, December 26, 2013, crude oil flirted with triple digit pricing at $99.55 per barrel.  The recent upswings in crude oil can be attributed to an increased demand, lower supply levels and faster than expected GDP growth.
 
Today
Change since Yesterday

(12/26/2013)

Last Month
Last Year
Change since last week

(12/20/2013)

National
$3.28
Up 1 cent
$3.29
$3.26
Up 6 cents
Virginia
$3.21
Up 1 cent
$3.24
$3.18
Up 7 cents
Charlottesville
$3.14
Up 1 cent
$3.19
$3.14
Up 2 cents
Norfolk
$3.27
Up 1 cent
$3.27
$3.14
Up 10 cents
Richmond
$3.22
Up 1 cent
$3.23
$3.14
Up 12 cents
Roanoke
$3.12
No change
$3.12
$3.11
Up 9 cents
AAA Mid-Atlantic offers the following tips to drivers to help reduce unnecessary fuel costs:
·         Check tire pressure with a gauge regularly.  Under-inflated tires are a safety hazard and can cut fuel economy by as much as 2 percent per pound of pressure below the recommended level.
·         Change the oil regularly as recommended by the vehicle manufacturer.
·         Check and replace air filters.  Clogged filters can cause an increase in fuel consumption.
·         Don't overload your vehicle with holiday packages.  Increased weight in your vehicle can reduce your MPG.
·         Drive responsibly.  According to The U.S. Department of Energy, aggressive driving wastes gas and can lower your gas mileage by as much as 33 percent on highways and five percent around town.