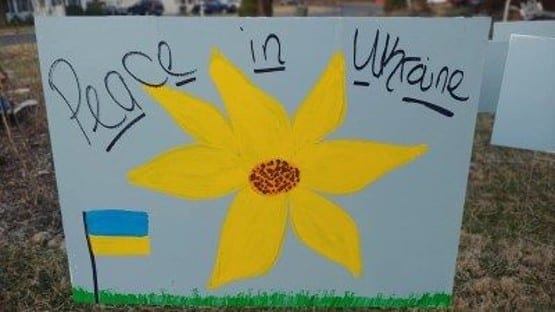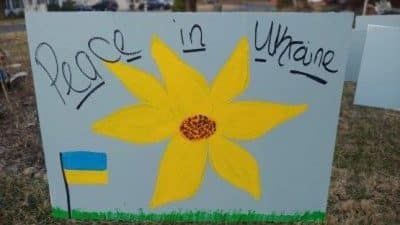 One year ago today, Russia invaded major cities of Ukraine.
U.S. Secretary of State Anthony Blinken told the international community Friday not to let Russian President Vladimir Putin's crimes "become our new normal," as reported by CNN. Blinken also downplayed a proposal from Beijing to end the war.
After sharing a list of horrific actions committed by Russia in the last year, Blinken spoke of "inspiring unity" as shown by Ukrainians in helping each other endure the assault by Moscow.
"Nations around the world continue to stand with Ukraine, because we all recognize that if we abandon Ukraine, we abandon the UN Charter itself, and the principles and rules that make all our countries safer and more secure: No seizing land by force. No erasing another country's borders. No targeting civilians in war," Blinken said. "If we do not defend these basic principles, we invite a world in which might makes right, the strong dominate the weak."
Blinken said the UN was created to end that world, and members of it "have a unique responsibility to make sure we don't return to it."
"Day after day of Russia's atrocities, it's easy to become numb to the horror, to lose our ability to feel shock and outrage," he said. "But we can never let the crimes Russia is committing become our new normal."
Our new normal should not become bombing schools, hospitals and apartment buildings.
"Stealing Ukrainian children from their families and giving them to people in Russia is not normal," Blinken said.
Beijing shared a 12-point plan Friday to end hostilities between Moscow and Kyiv, and encouraged the world to support Russia and Ukraine in a dialogue to "gradually deescalate the situation."
But Blinkin warned the UN about supporting both sides in the situation.
"No member of this Council should call for peace while supporting Russia's war on Ukraine and on the UN Charter," he said.
U.S. Sen. Mark R. Warner of Virginia is chair of the Senate Intelligence Committee. In a statement released Friday, Warner said Russia "launched an unprovoked attack on its peaceful neighbor, Ukraine. Over the last year, Ukrainians have displayed resolve, fortitude, bravery and resourcefulness as they have defended their country against Russia's brutal invasion."
The United States, NATO allies and democracies around the world have rallied to support Ukraine, and the country has surprised the world with its courage and perseverance.
"Putin erroneously believed that Kyiv would fall in a few days, and that the government of President Zelenskyy would flee. But Putin and his generals could not have been more wrong. The credit for Ukraine's successful resistance goes mostly to the valor and resilience of Ukrainian soldiers and volunteers, but they have been helped in great measure by the unprecedented assistance provided by the United States and our allies in training, intelligence sharing, humanitarian and financial assistance, and significant amounts of modern military equipment. I was proud to support bipartisan efforts in Congress to approve more than $113 billion in assistance to Ukraine so far," Warner said Friday.
Russian military losses have been enormous, according to Warner and its economy is suffering from the effects of sanctions. "Its attempt to unilaterally upend the order that maintained peace and prosperity in Europe since 1945 must not succeed."
"Ukrainians have demonstrated that they do not want to be part of Russia: they want freedom, democracy and the right to choose their own path. It is for these principles that so many Americans take for granted that so many Ukrainians have laid down their lives. One year into their wholly justified defense of their freedoms, it is my hope that a way forward can be found to end this war while preserving Ukraine's indisputable right to exist as a sovereign nation," Warner said.