Virginia holding on to corn, wheat stocks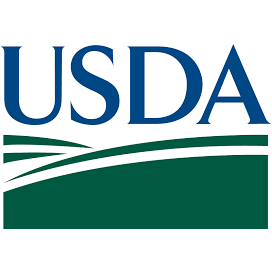 Virginia had slightly more corn, wheat and oats stored in off-farm facilities on March 1 than at the same time last year, according to the U.S. Department of Agriculture.
Corn stocks in Virginia totaled 11.4 million bushels, up from 11.1 million bushels stored off farm on March 1, 2018. The state's wheat stocks totaled 6.26 million bushels, compared to 5.82 million bushels a year earlier. Virginia off-farm oat stocks were up 1,000 bushels from last year, while barley stocks totaled 62,000 bushels, down 51,000 from March 1, 2018.
"Grain stocks stored off-farm in Virginia commercial facilities have not really changed significantly from last year," said Virginia Farm Bureau Federation Grain Manager Robert Harper. "That's an indication that not much has changed for Virginia grain buyers."
Harper noted that the USDA March grain stock report is a sought-after resource among speculators who are making buying and selling decisions concerning futures contracts on the Chicago Mercantile Exchange. The report also is watched by farmers, because speculators' activity affects the cash price for their crops.
Nationwide, the USDA report indicated, grain stocks in off-farm facilities decreased for corn, barley and wheat but increased for soybeans compared to a year earlier.
Stored soybeans in the U.S. totaled 2.72 billion bushels, up 29% from March 1, 2018. Soybean stocks stored on farms are estimated at 1.27 billion bushels. Those stock levels were up 49% from a year ago. Off-farm stocks, at 1.45 billion bushels, are up 15% from last March.
"Almost 50% more soybeans are stored on U.S. farms than a year ago. That's indicative that the farmer doesn't like the price and he's holding on to the beans. We've lost our No. 1 customer, China, so farmers are waiting for a pricing opportunity," Harper explained.
Stored wheat totaled 1.59 billion bushels, up 6% from a year ago. On-farm wheat stocks are estimated at 368 million bushels, up 42% from last March.
"U.S. wheat farmers are also hanging on. Prices have been near four-year lows, and farmers retained bushels, just waiting for a price rally," Harper noted.
Farmers in parts of Nebraska and Iowa have lost valuable stored grain to recent floodwaters that destroyed grain fields, bins and silos.
"None of the tremendous losses in the Missouri River Basin are counted in this report from March 1. The flooding started in mid-March. Those losses are absolutely devastating to farm families but have not affected futures' prices at this time," Harper said.
Comments