Texas Tech coach Chris Beard, players Jarrett Culver, Norense Odiase: Postgame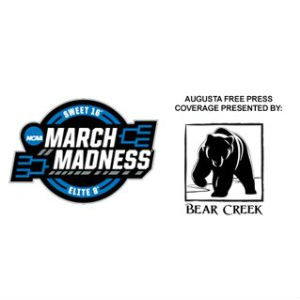 THE MODERATOR: Coach Beard of Texas Tech will be joined by student-athletes Jarrett Culver and Norense Odiase. As soon as those student-athletes arrive here in the interview room, the locker room will be open for Texas Tech student-athlete availability for a period of 30 minutes.
We're joined by Texas Tech head coach Chris Beard and student-athletes Jarrett Culver and Norense Odiase. Coach, we'll ask you to open things up with a statement, and then we'll take questions for the student-athletes.
CHRIS BEARD: First, I just want to congratulate Virginia basketball and Coach Bennett and tell them how much respect we have for their program. The game was everything we thought it would be. I thought it would come down to one last possession, and it did in regulation, and then in overtime it just got away from us a little bit. Nothing but respect for their program, their coaches, their players, their fans. I thought it was a great National Championship Game.
In terms of our players, I've never been more proud of a team that I've coached. I think what these guys have accomplished this year, Big 12 Championship, Final Four, National Championship Game, we'll graduate all five seniors here in a couple months, and these guys will go on to be great pros and fathers and husbands.
Just never been more proud of a group. A lot of emotion in our locker room right now, and it's real, just guys that care about the guy next to them.
But this is life. We'll bounce back. In terms of Texas Tech basketball, we're not going anywhere. We'll be back in this tournament sooner than later, and we intend to be a part of college basketball as we build the program.
Q. This question is for Norense. Norense, I guess just in that last couple minutes, I guess just what were you thinking when you got that block and then made those two free throws that put you guys up 68-65?
NORENSE ODIASE: I thought we were up three. We needed a top stop to win the game. He came down and hit a three to tie the game.
Q. Jarrett, what kind of challenge did you have tonight being guarded by Hunter for a lot of the game? And then on the last possession of regulation, were you thinking three the whole way there?
JARRETT CULVER: He's a great player, athletic. He played me well tonight. And, I mean, I just got the switch, I saw an opening and shot the shot.
Q. Jarrett, I guess when you guys went to overtime, did you feel like you had momentum going into that? What was the mentality going into overtime?
JARRETT CULVER: We felt like we had momentum because we came back from about ten. We for sure felt like we had momentum. Our mindset was just a five-minute game, we've been prepared for it, we practice it every day. We just didn't come out on top tonight.
Q. Norense, I guess just for you, what do you feel the story is of this team? I know it's a little time removed from it, but what do you want this story to be for this team?
NORENSE ODIASE: Resilience and toughness, everything we are as a team. It took a lot to get here. We've been through a lot together. Total new team one year, and to get here, it took a lot of guts. I'm proud of our team for that, but it doesn't feel good at all right now.
Q. Jarrett, did we see you play your last game tonight as a Red Raider, or is that decision still to be made?
JARRETT CULVER: That decision is still to be made. All season I just focused on my team and trying to win the National Championship, so I haven't thought about that any. Now that the season is over, I'll take time with my family and coach and consider my future.
THE MODERATOR: Any final question for the student-athletes from Texas Tech? We'd like to thank Norense and Jarrett for joining us here in the main interview room. They're going to head back to the locker room and join their teammates. Congratulations on a great season and a great run.
Q. I just want to kind of go through the last sequence. Hunter made that three in the corner to tie the game at the end of regulation. It looked like I saw you motioning. Were you trying to say no threes there? You made a motion to your team. Were you trying to say no threes?
CHRIS BEARD: When we were on offense or defense?
Q. You guys were on defense.
CHRIS BEARD: Yeah, we work on that every day in practice. Three-point lead, we don't want to give up a three. But I trust my players. We work on it every single day. I'll have to go back and watch the film. It looked like some dribble penetration, maybe baseline and a really good pass.
But, yeah, in that situation with a three-point lead and less than a shot clock left, we're trying to play really sound defense with three objectives — no three-point shots, no and-ones, and we've got to secure the defensive rebound. We just came up a little bit short, but give Virginia credit. They have a really, really good team. So much poise and just have a lot of respect for them.
Q. Chris, it looked like you stopped to talk to a couple of your guys before they walked off the floor. What was your message to them after the game there?
CHRIS BEARD: Just — man. Just told them I loved them. You know, our relationship is just getting started. I'll be at those guys' weddings one day and hopefully when their kids get born and do everything I can to talk them out of getting into coaching so they don't ever feel like this.
You know, I just love those guys.
Q. On the last Virginia possession of regulation, did you consider fouling at all, up three?
CHRIS BEARD: I think there was 22 seconds left, a little early. We've got some calls. Give Virginia credit. If they would have come down and run like kind of a more deliberate possession like they normally do, we would have fouled up top. We've got some signals. We were ready for that. But to me, they got real aggressive and didn't have a chance to do that.
Again, we were prepared for that. We work on it every day, and I trust my players. I'll always be a guy that trusts players.
Q. Coach, Kyler Edwards, for a freshman, hit some big shots tonight. How good was he, and how bright is his future moving forward?
CHRIS BEARD: Kyler's been one of our best shooters all year long. Tonight he played a no-turnover game, which was huge. He was just real competitive on defense. I'm sure he made some mistakes, like everybody does and did tonight, but he was dialed in. The stage wasn't too big for him. I was proud of the young guy tonight. He's a good shooter.
Q. Coach, De'Andre Hunter had five points at halftime. He was 1 for 8 from the field. Finished with a career-high 27. Did he find another gear in the second half, do you think? Was he just very difficult to stop?
CHRIS BEARD: Yeah, without watching the film yet, I would say twofold. We did have some defensive lapses, but you've got to give him a lot of credit. They iso'd him, and he hit just a lot of tough shots. Matt Mooney is an All-Big 12 defensive player. We had Matt on him. We put Jarrett Culver's length on him a little bit.
So I would say a combination of two things. We'd like to have some of those plays back, but more importantly, I'd give him a lot of credit. He hit tough shots. He's a pro. We could have scrambled at him and ran at him a little bit more, and that might be a coaching mistake, but we were dialed in. We knew who he was. He just hit a lot of tough shots.
Q. Coach, you started 0 for 8 from the field, and then both Edwards and Brandone Francis kind of hit some shots to get you back in. How big was his contribution off the bench tonight?
CHRIS BEARD: Brandone is one of our best players. He's basically like a starter for us. Brandone and I decided to put him in the sixth man role at the beginning of the year. He said, Coach, whatever it takes for us to win. I always thought you should put one of your best players on the bench. Chris does a great job. He's basically a starter for us.
Earlier in the game, we tried to simulate the pack line help, the Virginia defense, but in one day of prep, it was difficult. The first of the game, we just couldn't get anywhere, so we made an adjustment with our offense and started to get some three-point shots to get us back in the game. But their defense was every bit as advertised, very, very difficult to score against.
Q. Earlier this week, you were talking about balance and family and faith and your texting thank yous that you have the team do from time to time just to kind of center them and keep the humility, I guess, because you can't have a bad day, you said, when you're thankful. Right now, how would you help them process this, and to where does your thanks go today?
CHRIS BEARD: We just continue to tell these guys what we've always told them, like college basketball is the best education I think you can get. It teaches you how to get along with people and how to work for a goal and how to handle success and how to handle really, really tough times like we're experiencing now.
It's just a great opportunity to learn from and to get even tougher. When you hear the mental toughness part about our program, it's real. We believe in it. So this is just another time to get mentally tough. Start recruiting tomorrow, and I'm sure the returning players will take a couple days off per NCAA rules and get back to work. Our seniors will start the pro process of basketball and finishing up their degree.
I just told the guys tonight, it's pretty simple. I love you, man, thank you, and our relationship's just getting started.
Q. Chris, how limited was Tariq tonight?
CHRIS BEARD: I mean, he had a severe high-ankle sprain, these ones where some guys are out for two or three weeks. In the normal basketball season, he would not have played tonight. Tariq is a no-excuse guy. You're not going to hear this from his camp, but I'll proudly tell anyone that wants to know, the guy is a warrior.
I think it was just adrenaline that let him get back in the game the other night, and then after the game it swelled up. Our trainer, Chris Williams, did a great job, worked tirelessly around the clock. We put him in his own hotel room so Moro (Moretti) could get some sleep. Then Chris set the alarm every two hours trying to get the swelling down. Really didn't practice anything today and really kind of warmed up in the locker room. Took the pain shot and went out there and tried to play the best he could.
Nothing but respect for Tariq. Most guys wouldn't even try. He's just a warrior. So thankful for him being part of Tech basketball. What he did in his one year as a grad transfer, our leader in so many ways, I love Tariq, and I appreciate everything he did. Tonight was a great example of how tough that kid is. I think he's a pro. I think he can play at the highest level because I know what's in his heart, and I know what he's all about, and he's a winner.
THE MODERATOR: Coach, we want to thank you for joining us here all week. Congrats on a great season and a great run.

Augusta Free Press coverage of the 2019 postseason is presented by Bear Creek. Serving Waynesboro, Charlottesville, Harrisonburg and surrounding communities, Bear Creek provides a hassle-free process to help homeowners create outdoor living spaces that bring people together. Schedule a consultation at BearCreek.co.
Comments