Sports
Norfolk Tides send Rochester Red Wings to 19th straight defeat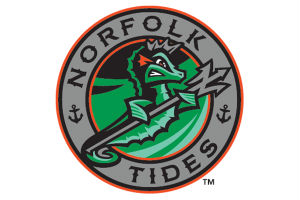 The Norfolk Tides (50-56) beat the Rochester Red Wings (47-60), 9-8, Wednesday night at Frontier Field. It was the fourth win in their last five games. The win handed Rochester their 19th straight loss.
The Tides put up a three-spot in the top of the first despite the first two batters getting out. Kyle Stowers walked and reached third on a double by Yusniel Diaz. Kelvin Gutierrez chopped a ball between first and second to knock in both runners, then advanced to second on the throw home. He then scored on a single by Shayne Fontana, giving the Tides an early, 3-0, lead.
But Rochester responded immediately, putting up a five-spot in the bottom-half. David Dahl hit a two-run single to get things going. John Nogowski tied it up by later knocking in Dahl. The Tides went on to walk in two runs, putting them down, 5-3.
Norfolk was able to retake the lead in the top of the fourth. Brett Cumberland knocked in the first run of the inning with a single up the middle. Tying the game was Anthony Bemboom, who grounded out but tied the game and put Cumberland on third. He scored on a sacrifice fly by Richie Martin to take the, 6-5, lead for Norfolk.
Two more runs were scored by Norfolk in the top of the seventh when Kyle Stowers ripped a two-run single to left field. Those would be necessary insurance runs, as Rochester responded in the bottom-half when Jake Alu belted a two-run homer, bringing the game to 8-7.
Andrew Stevenson tied the game for Rochester in the bottom of the eighth inning when he hit a solo home run, tying the game at 8-8. But Kyle Stowers knocked the go-ahead game-winning single to eventually give the Tides the, 9-8, victory as Cole Uvila earned his ninth save of the season.
Tomorrow the Tides have LHP Bruce Zimmermann (3-1, 4.11) making the start. Rochester has yet to announce a starter. First pitch is scheduled for 7:05 p.m.