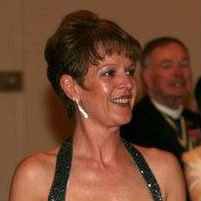 Column by Linda R. Jones
On Christmas morning, I started the day early with my new ritual of sitting in my chair, reflecting, praying, and reading.  I read a passage that will help me through, not just Christmas, but many months, perhaps years, to come:
"I will open my heart to the love that is around me."
That is exactly what I did.  I wrapped myself in a blanket of love from my family and friends.  My previous days' anxiety and fear of grieving my father were put to rest.  Yes, there were a few stinging tears and challenges but my loss did not dominate the holidays.  Somehow, my father seemed to be with me on my first Christmas without him.
My toughest challenge was calling my uncle (my father's youngest brother) in Germany early on Christmas Eve.  He sounds like my father.  He was my surrogate father in my preschool years when my father sent me to live with his family in Germany.  I was afraid I would lose control and have a breakdown.  We spoke for quite some time, we reminisced, and we planned to get together.  The conversation ended with my uncle saying, "You'll always be my 'Kleines Mӓdel' (little girl)."  I cried for a half an hour.  I missed my uncle.  I missed my father.  That phone call was worth a half an hour of tears because I felt the love of my father through my uncle.
My immediate family went to my aunt's restaurant later on Christmas Eve as we have been doing for the past 20 years.  My aunt is my father's younger sister and she too played the role of surrogate mother during my early years.  The first thing I saw when I walked in was my aunt taking a Leberkӓse (a type of German meatloaf) out of the oven.  My father used to make those when he worked as a butcher.  I thought of years past when my father would help my aunt cut and slice meats.  They would joke.  He would tease her.  I had to suppress a wave of anxiety at that moment.
Among all the family gathered, I was drawn to my youngest cousin.  She held a special place in my father's heart.  We immediately regressed into our childhood days of silliness and shenanigans unique amongst cousins.  The hearty laughter began as we told stories of our youth which includes impersonating our parents in German or a German accent especially when they were annoyed with us.  Then, I put the meats on the table and my cousin started slicing them.  She asked me if she was slicing it correctly and I started playfully yelling in German that she was doing it wrong.  We both started laughing uncontrollably and she couldn't continue slicing.
"I'm having flashbacks, Linda," my cousin laughed.
After we regained our composure, my cousin started slicing the meat correctly.  I just stared at her.  I felt as if my father were standing behind her guiding her.  My cousin was so focused and quiet.  I truly felt his presence.  All the meat was sliced correctly and that is one of the most prevalent and joyous memories of Christmas Eve for me.
As I reflect on Christmas day, there was one more incident that convinced me my father was with me.  My family was sitting at the table for our traditional brunch my husband makes.  Years ago, I discovered the British tradition of Christmas crackers.  They are beautifully wrapped tube-shaped party favors that you pull on both ends for them to pop open.   Every year I have one on every table setting.  Throughout the years anyone at our Christmas brunch participated in the absurdity yet fun of wearing paper crowns including my father.  Imagine how silly my family looks gathered around an elegantly set table wearing paper crowns.  We popped open the Christmas crackers and out flew the little jokes, miniature toys, and paper crowns.   My crown and my granddaughter's crown were purple; the favorite color my father and I share.  What were the odds the color purple would fly out of our crackers.  My granddaughter insisted that only she and I could wear the purple crowns.  Everyone else could switch except for us.  I felt as though this was my father's doing; embrace the love around me and he'll always be in my heart.
My healing journey continues.  Join me.  Open our hearts to the love around us.
(Henry Alfred Rudolph.  Born April 2, 1930.  Died March 2, 2015.)