Virginia
Youngkin fluffs up Virginia revenue numbers to make political push for tax cuts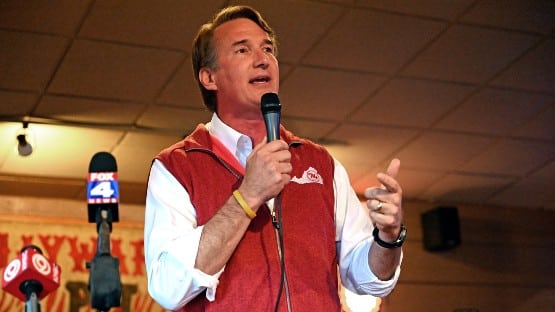 Virginia government revenues are running ahead of the Youngkin administration's pessimistic fiscal-year forecast. Naturally, the governor is using this glimmer of good news to make another political push for tax cuts.
"This revenue report confirms Virginia remains in a great position to make critical investments this year and lower taxes in the Commonwealth so that we can compete to win against our peer states," Youngkin said in a statement on Monday.
The summary letter from Secretary of Finance Stephen E. Cummings to Youngkin updating the state revenue situation with information from the month of December is a bit less rosy than the governor is letting on.
Cummings reported in the letter that unadjusted general fund revenues are ahead of the forecast by $79.3 million year-to-date.
The forecast, though, had anticipated an 8.8 percent decline in state revenues for the full fiscal year.
The letter from Cummings raised the specter of economic recession that we've been told for the past 18 months is coming, noting a slight decrease in payroll employment in Virginia in November, and a concerning decline in retail spending in November "suggesting that consumer balance sheets are starting to buckle under persistently higher prices," according to the letter.
Which makes the quote attributed to Cummings in a press release from the governor's office stand out as being curious.
"December results were slightly ahead of expectations, with our major revenue sources reflecting a stable job market and consumer with continued pressure on corporate profits," Cumming said in the statement in the press release. "For the first half of the fiscal year, revenue collections are consistent with updated revenue projections included in the governor's proposed budget, and I am confident that in coming months revenues will continue to meet or exceed our conservative forecast."
Tax cuts, which necessitate government job cuts, is among the last things you want to do in the face of a forecast of upcoming recession.
Try telling that to a guy who thinks he's running for president.
"The consistent revenues we've seen throughout this fiscal year underscore the Commonwealth's financial health and capacity to deliver tax cuts for families and local businesses throughout Virginia," Youngkin said. "I look forward to working together with the General Assembly to make this a reality, just as we did last year."