Sports
Women's Basketball: #9 Virginia Tech takes control late, defeats Virginia, 74-66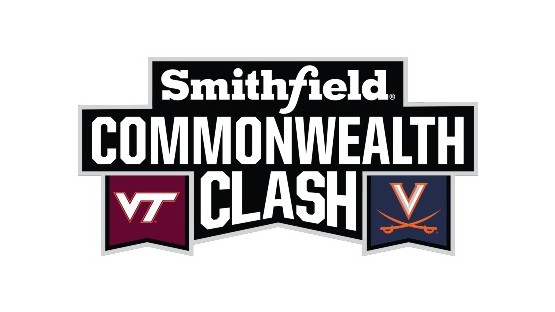 Ninth-ranked Virginia Tech pulled away in the final two minutes to post a 74-66 win over Virginia on Thursday at Cassell Coliseum.
The game was tied at 32 at the break, but the Hokies (13-2, 3-2 ACC) opened the third quarter on a 12-4 run to take an eight-point lead.
A Georgia Amoore three sent the game into the fourth quarter with Tech up, 51-45.
A Camryn Taylor layup got Virginia (13-2, 2-2 ACC) made it a five-point game, 67-62, with just under three minutes left to play. Taylor added another layup with 2:13 remaining to narrow the gap to 67-64, but Amoore hit her fourth three of the game on the next possession to push the lead back out to 70-64 with less than two minutes remaining.
The Hokies went 4-for-4 from the free throw line in the final 90 seconds to close out the win.
Taylor led the Cavaliers with 18 points. Mir McLean and Sam Brunelle scored 11 apiece. Carole Miller matched her career high with nine rebounds.
Amoore led the Hokies with 22 points.
"I guess we are always disappointed after a loss, but I thought Virginia Tech was a better team today," Virginia coach Amaka Agugua-Hamilton said. "They faced a lot of adversity, had some kids out. And some kids stepped up. I didn't think that we completely executed the game plan, which is frustrating but at the end of the day, it's an opportunity for us to learn and grow and get to that level."