Summer is here, and dog owners are letting their dogs have a little more freedom outside. Owners put leashes down, allow their dogs to run loose, and then an attack occurs. An attack may be against another dog, or it may be against a human counterpart.
You have legal rights if a dog attacks you, and it's quite common for dogs to attack.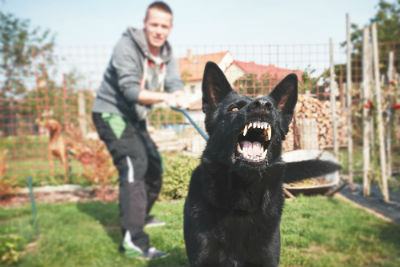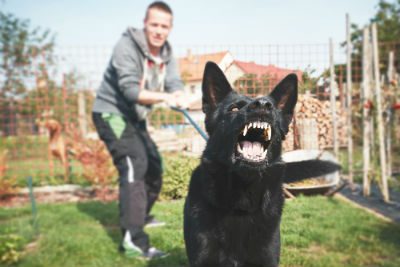 There are 4.7 million dog bites each year in the United States alone. Many of these attacks lead to victims requiring medical attention. Some will even turn to a personal injury lawyer to file charges against the dog's owner.
Your first step should be to get any information you can about the animal and owner.
A few key things to remember are:
Get information about the dog's owner. The dog may need to be licensed in your state.
Go to the doctor if you need medical attention, and keep copies of all medical documents pertaining to the incident.
Report the incident if you did not do so already. If you call the police or an ambulance, the attack has likely been reported already.
If you do plan to file a lawsuit, all of this information will help you strengthen your lawsuit further.
Legal Liabilities in Dog Bite Cases
Every state and city has its own rules when it comes to dog bites, and liability laws will often fall into one of three categories:
Statutes. Most states have dog-bite statutes wherein the dog owner is held liable for all injuries as a result of a dog bite. But if the dog was provoked, the owner may not be held liable for injuries or damages.
One-bite rules. Victims may have to prove that the dog's owner knew there was a threat of danger. If a dog has never attacked before, the owner may not have known that the dog was aggressive. But if the dog has attacked, the owner should have done everything in their power to prevent future attacks from occurring.
Negligence. Dog owners should have control of their dogs, and if they do not, they may be held liable for injuries due to negligence. If a dog is off leash, runs up to you and knocks you over, the owner will be found negligent because they should have had control of the animal.
If you have minor injuries, it may not be worth pursuing a lawsuit against the dog's owner. But if you have severe injuries, you do have a right to be fully compensated for the injuries that you sustained.