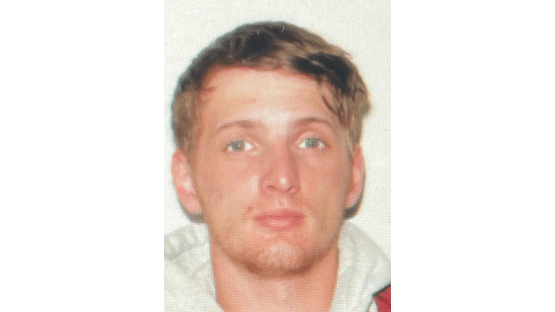 Update: Thursday, 8:40 p.m. Albemarle County Police have lifted the shelter-in-place order that had been in effect most of the afternoon and evening in the Greenwood area.
Based on information gathered during the investigation into this incident and after further conversation with his family, the ACPD reports that it has no reason to believe Dylan Gregory Harvey is a danger to the public.
Police will continue to have a presence in the area.
A shelter-in-place alert has been in place in the Greenwood area in western Albemarle County for several hours on Thursday as authorities search for an armed man said to be going through a mental health crisis.
Dylan Gregory Harvey, 23, was the subject of a 911 call at 1:46 p.m. Officers initiated a conversation via phone with Harvey and his family in an attempt to have him return to the residence.
After it was determined that he was not returning to the residence, the PD determined the need for a shelter-in=place alert.
At approximately 3:01 pm, ACPD issued that alert for a 3-mile radius of the 1000 block of Greenwood Road as units searched the area for Harvey. At approximately 4:14 pm that radius was expanded to 4 miles.
Those within four miles of the 1000 block of Greenwood Road are strongly encouraged to shelter in place, which means conditions outside are unsafe and a higher degree of protection is likely available inside and individuals should be on alert for unusual activity.
Harvey was last seen wearing a black tank top, tan shorts and cowboy boots, and he is suspected to have a firearm.
Anyone who sees Harvey should call 911 immediately.