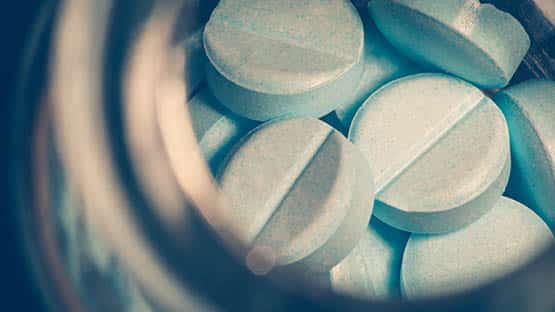 The state of Virginia is working to bring money to localities throughout the Commonwealth to compensate municipalities for damage caused by the opioid crisis.
According to data from the Virginia Department of Health, there were 2,223 deaths in Virginia attributed to opioids in 2021.
Waynesboro City Council's Feb. 13 agenda included an item to consider opting in to five additional settlements including Walmart, Walgreens, CVS, Teva and Allergan.
"Assuming maximum participation (by all Virginia localities), there is significant money that Waynesboro would be a party to," said Melisa Michaelson, legal counsel for the city, at the meeting. "Outside council and I believe it is in the city's best interest to opt-in and be a participant in these five settlements."
The city has previously opted in to two additional settlements – with manufacturer Janseen Pharmaceuticals, a subsidiary of Johnson&Johnson and distributors including Cardinal Health, McKesson and AmericsourceBergen. A settlement has also been reached with manufacturer Mallinckrodt with distributions likely over the next eight years.
At the meeting, after a short presentation by Michaelson, City Council passed a resolution 5-0 to opt-in again to receive a portion of the settlement funds from the five additional companies.
Distributions from the settlements are made to localities, to the state and also to the Opioid Abatement Authority, or OAA. Settlement payments vary in when they are made – some in a lump sum, with others spread out over 5 to 10 years.
"I'm thrilled that the money from these record-breaking settlements is on its way. My consumer protection section worked tirelessly to ensure that Virginians received the most funding possible and received it as quickly as possible. This helps the Commonwealth and individual localities fight back against the opioid epidemic and reduce, prevent and treat addiction," said Virginia Attorney General Jason Miyares.
The OAA will provide grants, donations and other assistance to localities in Virginia for efforts to treat, prevent and reduce opioid use disorder and the misuse of opioids in the Commonwealth.
To date, the distribution of funds to Waynesboro as part of the settlements is estimated at $621,000.
The funds being distributed to Waynesboro through January 2023 would be $345,532 from distributor settlements; $79,420 from the Janssen settlement; and $156,860 from the OAA. Waynesboro should also receive a 25 percent incentive totaling $39,215. The amount from Mallinckrodt is still being determined.
A percentage of overall funds will be distributed to Waynesboro based on settlements with:
Walmart: $61 million to Virginia
Walgreen: $118 million to Virginia
CVS: $108.8 million to Virginia
Teva: $90 million to Virginia
Allergen: $49 million to Virginia
For more information on the OAA, visit https://www.oaa.virginia.gov/